Tables turned: TN diverts cauvery towards sea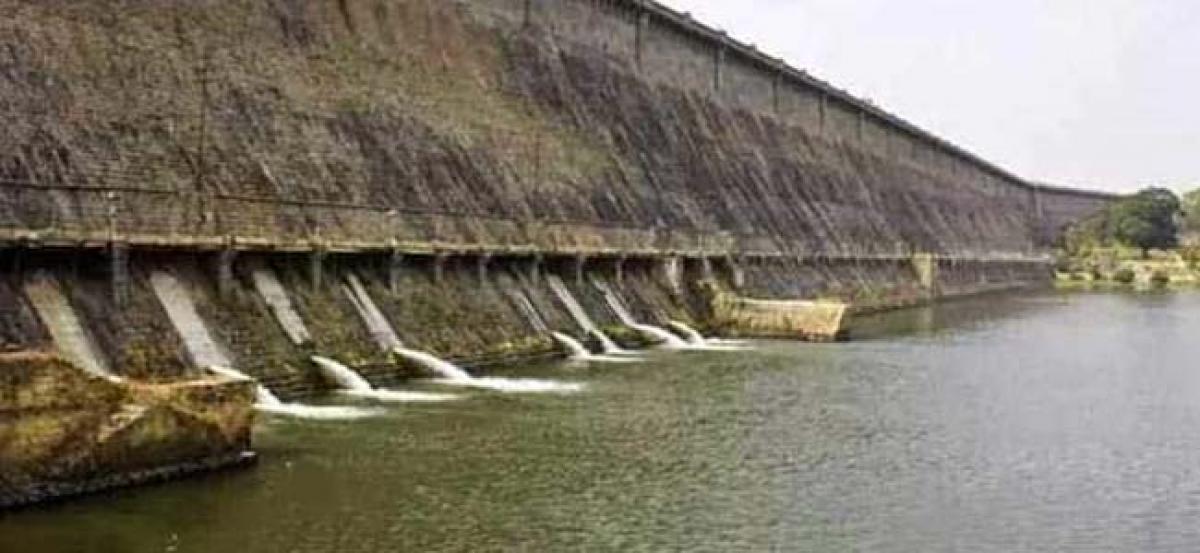 Highlights
Karnataka pitched a battle in the Supreme Court on Tamil Nadu earlier this year to secure its due share of Cauvery water It was a commonplace for politicians and bureaucrats in Tamil Nadu to plead with their counterparts in Karnataka for even 1 tmcft thousand million cubic feet of water
CHENNAI: Karnataka pitched a battle in the Supreme Court on Tamil Nadu earlier this year to secure its due share of Cauvery water. It was a commonplace for politicians and bureaucrats in Tamil Nadu to plead with their counterparts in Karnataka for even 1 tmcft (thousand million cubic feet) of water.
The tables turned in June when nature's bounty was in full flow, filling Mettur dam multiple times within two months. As against the stipulated release of 177.25tmcft of water to Tamil Nadu in a year, Karnataka released more than 300 tmcft until August. There is heavy inflow into Mettur till date and the public works department (PWD) is unable to close the dam shutters.
Water managers say it is a record of sorts. The previous highest inflow was 180 tmcft, which was recorded between June and August in 2007-08. Given that the full reservoir capacity of Mettur is only 93.47tmcft, much water has been wasted into the Bay of Bengal.
While Tamil Nadu mulls over its projects, Karnataka is working overtime to revive the jinxed INR 5,912 crore Mekedatu dam project. Sources in the ministry of water resources said the H D Kumaraswamy government recently submitted a feasibility report regarding the Mekedatu balancing reservoir-cum-drinking water project with an installed power generation capacity of 400 MW to the Central Water Commission. The CWC will examine the design, inter-state issues, hydrological parameters and cost and the power generation component will be studied by the Central Electricity Authority.
On August 24, CWC's project appraisal directorate invited comments from various wings including the Central Electricity Authority. The Karnataka government will make a presentation to appraise the project shortly, which will be attended by the representatives of TN and Kerala. "Kumaraswamy met Union water resources minister Nitin Gadkari, who agreed to have a joint meeting with chief ministers of TN and Karnataka to arrive at a solution," a ministry official told a source.
CWC chairman S Masood Husain, who is also chairman of the Cauvery Water Management Authority, said the project would be considered by the authority, as it falls in the Cauvery basin. "Unless the CWC examines and comes up with the findings, I am not commenting about the techno-economic feasibility of the project. If Tamil Nadu has any apprehension, let it spell it out. This can be discussed in the authority also. We will deal it as per procedure," Hussain said.