Raman Singh confident of record win in Chhattisgarh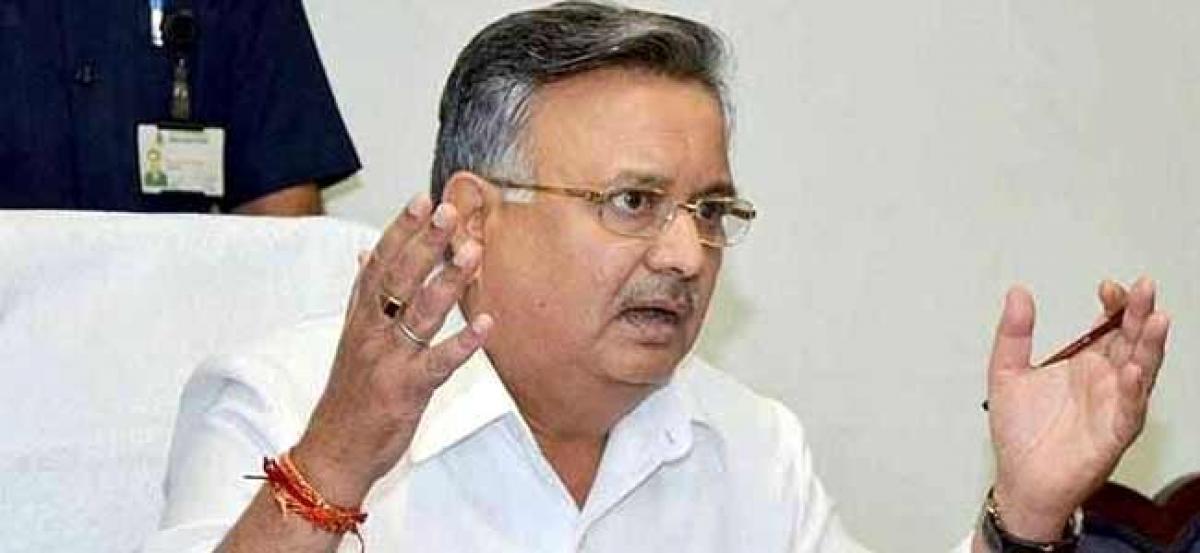 Highlights
Chhattisgarh Chief Minister Raman Singh said he is confident of coming back to power after the upcoming assembly elections in the state
Raipur (Chhattisgarh): Chhattisgarh Chief Minister Raman Singh said he is confident of coming back to power after the upcoming assembly elections in the state.
"If you all come together, I am confident that we will not only come back to power but also make a record comeback. The workers of the Bharatiya Janata Party have the potential for such a victory," Singh said while addressing party workers on Friday.
Lashing out at the Congress, Singh said that under their regime, the people of Chhattisgarh were hit by immense poverty. However, under the leadership of Prime Minister Narendra Modi, the quality of life improved due to a slew of measures announced by the central government, he added.
Praising BJP President, Amit Shah who came to Raipur earlier in the day, Singh said that the leadership provided by Shah will ensure that the Party wins in the state.
"Our national president has faced several similar challenges before. Yet, he helped the BJP emerge victories in 16 states and form the government in 20 states. If he guides us, there is nothing we should worry about," he added.
Chhattisgarh is scheduled to go to polls later this year with Rajasthan, Madhya Pradesh, and Mizoram.