International Day of the Girl Child : 17 girls turn diplomats for a day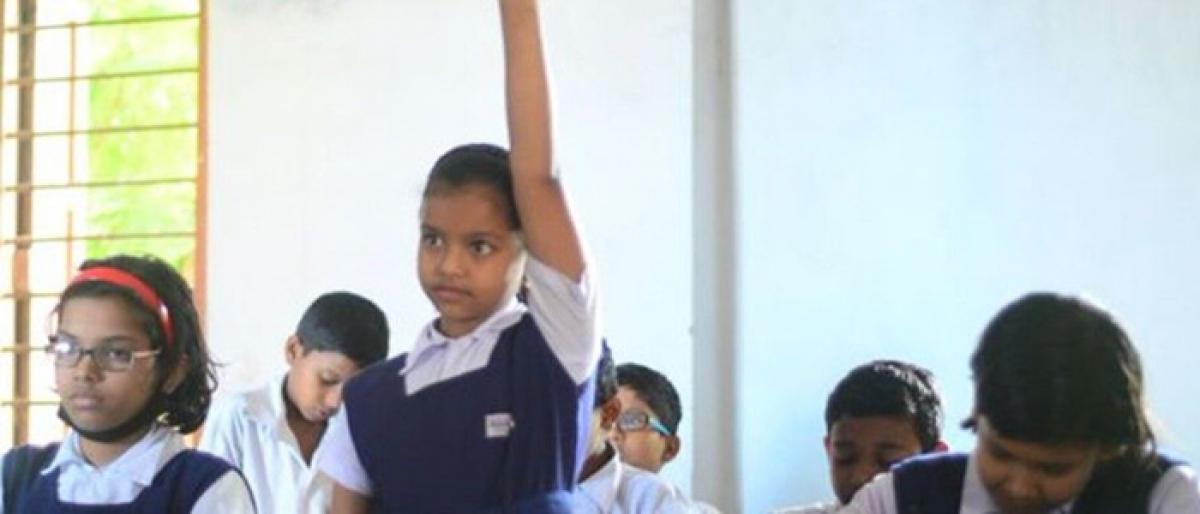 Highlights
She did not get to go school until she was eight, but now 22, Susheela, has certainly made up for the time lost
New Delhi: She did not get to go school until she was eight, but now 22, Susheela, has certainly made up for the time lost.
Today, she is the Deputy Head of Mission Embassy of Switzerland, albeit for a single day.
To mark the International Day of the Girl Child (IDG) on Thursday, Susheela and 16 other girl change-makers from across 10 states stepped into the shoes of ambassadors and high commissioners to relay messages of equality, freedom and power of girls and young women.
"It was the biggest day of my life. I not only got to visit the Switzerland embassy, but also sat on the very chair of Tamara Mona (Deputy Head of Mission Embassy of Switzerland).
"I got to travel in her car, sit in the meetings, discuss issues like gender equality, and education.
She also introduced me to all the officials and told them I was the boss today," Susheela told PTI on the sidelines of an event organised in collaboration between Plan India and the delegation of the European Union to India.
Hailing from Bikaner in Rajasthan, Susheela, according to Plan India, was the first girl in her village to pursue higher education.
"She is presently in the second year of her Master of Arts in Sociology.
Since her bold decision, 15 girls from her locality have followed in her footsteps," said a Plan India spokesperson.
Susheela, who expressed her desire to become the Indian prime minister someday, admitted that she was "nervous" for the day because she believed she had to travel all the way to Switzerland to take over the responsibility.
"I thought I had to go to Switzerland. But then they told me that it will be in the capital only.
Anyway, I am very happy. "The deputy head told me that she can let me know if she plans to visit Switzerland one day.
For the time being, I have invited her to visit my village in Rajasthan," she said. Actor Anil Kapoor, who is also a Plan India patron and Goodwill Ambassador, launched the 'Girls Get Equal Campaign' that focuses on advocating the power of girls and their right to be equally seen, heard and valued.
"'Girls Get Equal', well personally, I feel girls are superior. In my life I have three women and they rule my life.
"It is true that girls have always been equals... we have just not given them the place that already belongs to them.
This needs to change. We need to work towards a world where girls can live, love, and lead without fear and discrimination, " he said.
Also, present on the occasion Tomasz Kozlowski, Ambassador of the European Union to India said the empowerment of women and girls was critical to achieve the Sustainable Development Goals and added that the diplomatic missions in Delhi were proud to participate in this year's takeover.
"Earlier today, I gave all my powers to two wonderful girls and I am not sure whether they have decided to give me the power back.
"I am very happy and proud to have allowed Shalini and Subhalaxmi to take over my office this morning. They did a great job," said the ambassador.
Globally, Plan International has launched the #GirlsTakeover action as a new campaign that calls for increased investment in girls' power, activism and leadership.
The IDG Diplomatic Missions takeover was supported by the participating diplomatic missions of Australia, Belgium, Canada, Czech Republic, Denmark, EU, Estonia, Finland, Germany, Israel, Netherlands, Poland, Spain, Slovenia, Sweden, Switzerland and the United States.