England v/s Sweden, FIFA World Cup 2018: After breaking penalty shootout curse, English players face Swedish 'hoodoo'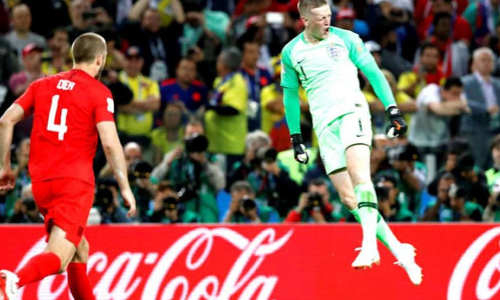 Highlights
England manager Gareth Southgate says he wants to put right the countrys historic record against Sweden, with one English newspaper even suggesting the Scandinavians have a football hoodoo over the English
England manager Gareth Southgate says he wants to put right the country's "historic record" against Sweden, with one English newspaper even suggesting the Scandinavians have a football hoodoo over the English.
But is England's past performance against the Swedes really so bad?
Overall, in 24 meetings, England have won eight times, Sweden have seven victories and there have been nine draws. There is very little to choose between the two countries historically and another tight game is expected in Samara on Saturday.
What clues do the most recent meetings give? In the last three fixtures, England have won twice, including a group game in Euro 2012, with Sweden winning the most recent encounter - a friendly a few months later.
That hardly makes Sweden a 'bogey team' for England.
When it comes to the World Cup, including qualifiers, the teams have met four times, drawing on each occasion, the most recent 12 years ago.
Perhaps much of the feeling that England have struggled against the Scandinavians comes from the memory of Euro 92, where England were eliminated after losing their final group game to the Swedes, with Thomas Brolin grabbing a later winner.
That loss famously promoted the tabloid headline "Swedes 2 Turnips 1" with England manager Graham Taylor's head superimposed on a turnip.
There was a long spell without a win for England against the Nordic nation, between 1968 and 2011 -- a spell of 12 games which saw four defeats and eight draws.
And if the historic record were to be separated into competitive fixtures - European Championship, World Cup and qualifiers - then the numbers do not make great reading for England with one win, two defeats and five draws. But this still hardly represents a 'hoodoo'.
Perhaps the issue is a question of perception, with some in England believing they should have a much more dominant record against Sweden - despite the country having a solid track record including reaching the World Cup final in 1958 and finishing third in 1994.
But even if England did have a very poor history against Sweden, would that have any impact on Saturday's quarter-final in Samara?
Sports psychologist David Horrocks, director of Sensible Soccer Ltd, says previous results have no statistical bearing or influence on future performance.
"The players and management on both sides entering Saturday's game will have no dependence on what is essentially a random variable in relation to how they will approach the forthcoming match," he told Reuters.
"With regard to past results the variables have changed so much in relation to players, venue, coaches etc.
"Where an academic may argue a past result could be significant is in the case of two to three fixtures in a short period of time with identical line-ups and tactics and being played on the same pitch. That isn't the case here."