England in final or not, Wimbledon won't budge on FIFA World Cup 2018 final clash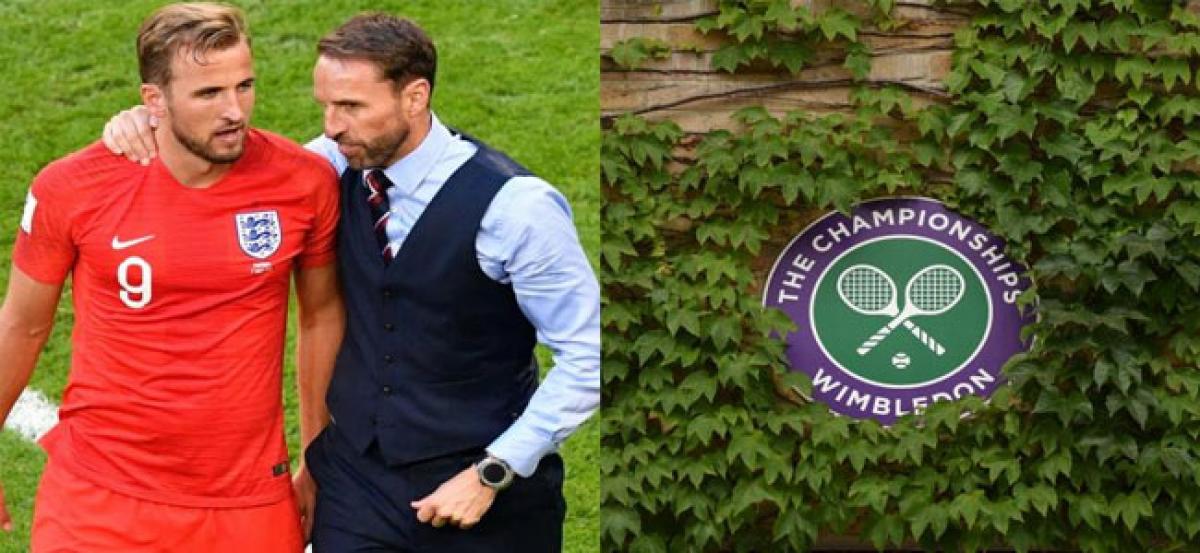 Highlights
Wimbledon chiefs insisted again Monday that the mens final will start at its traditional time despite it clashing with a potential England World Cup triumph
Should England beat Croatia in Wednesday's semis then they will feature in a World Cup final for the first time since the 1966 triumph.
London: Wimbledon chiefs insisted again Monday that the men's final will start at its traditional time despite it clashing with a potential England World Cup triumph.
The All England Club has come under increasing pressure to rethink its 2pm (1300GMT) start time for Sunday's men's singles final with the football showpiece in Moscow kicking off at 4pm in the UK (1500GMT).
Should England defeat Croatia in Wednesday's semi-final then the national team will feature in a World Cup final for the first time since lifting the trophy in 1966.
"It is purely our decision to stay at 2pm. It will stay this year, it will stay next year," said All England Club chief executive Richard Lewis.
Defending champion Roger Federer, who is more than likely to be playing in Sunday's final, even joked that maybe the World Cup final should move to accommodate the Wimbledon title match.
"I'm more concerned the World Cup final will have issues because the Wimbledon final is going on," said the eight-time champion after seeing off France's Adrian Mannarino in straight sets on Monday.
"They'll hear every point, Wow, Love-15, 15-30. The players (at the World Cup) are going to look up in the crowd and not understand what's going on at Wimbledon!
"That's how important Wimbledon is to me and to us over here."
Lewis added that there were no plans to show either Wednesday's semi-final or Sunday's final at the World Cup on Wimbledon's giant TV screen attached to one of the sides of Court One.
Last Saturday, England made the semi-finals with victory over Sweden as action at Wimbledon took place.
"Saturday was one of the most special days I can remember at the championships. The tennis was very good and there as an historic football match going on," added Lewis.
"People followed the football on their devices thanks to modern technology without disturbing other spectators.
"You can tell when England scored and it was wonderful but we didn't receive any complaints that the enjoyment of tennis had been spoiled."
"I am sure the same again will happen on Wednesday -- and hopefully on Sunday."
He added: "People get Wimbledon and we get the balance right."
'Support World Cup':
Lewis has become exasperated by stories that the All England Club has been indifferent to the national wave of affection which has engulfed Gareth Southgate's football team.
"We have a very strong public wi-fi signal and it worked brilliantly on Saturday," he said.
"That indicates that we are supportive of the World Cup and that we are not turning down the signal strength!
"We are a tennis tournament but we are aware that there is something special going on elsewhere."
"I have met Gareth Southgate, he's a great guy. Jeremy Dier (the father of England star Eric Dier) is a member of the club. I have known Eric since he was a teenager."
Should England make the final on Sunday, it's possible that the men's final may not be even over -- especially if Federer and Rafael Nadal involved.
Ten years ago, Nadal triumphed over his great rival in a five-set epic which ended at 9.16pm (2016GMT).
Meanwhile, Croatia's Donna Vekic, who was knocked out of Wimbledon by Julia Goerges of Germany in the fourth round on Monday, said she will be sending "good vibes" to her country's football team in Russia.
"I think it would be huge if we win. We are a country of four million people," said the 22-year-old.
"I saw a few pictures the size of Croatia compared to size of Russia, and I think if we are already to be in semi-finals is unbelievable, but if we can make it further, it's really good, as well."