AFI gets slammed on Twitter after mentioning a remark on Hima Das not having fluent speaking skills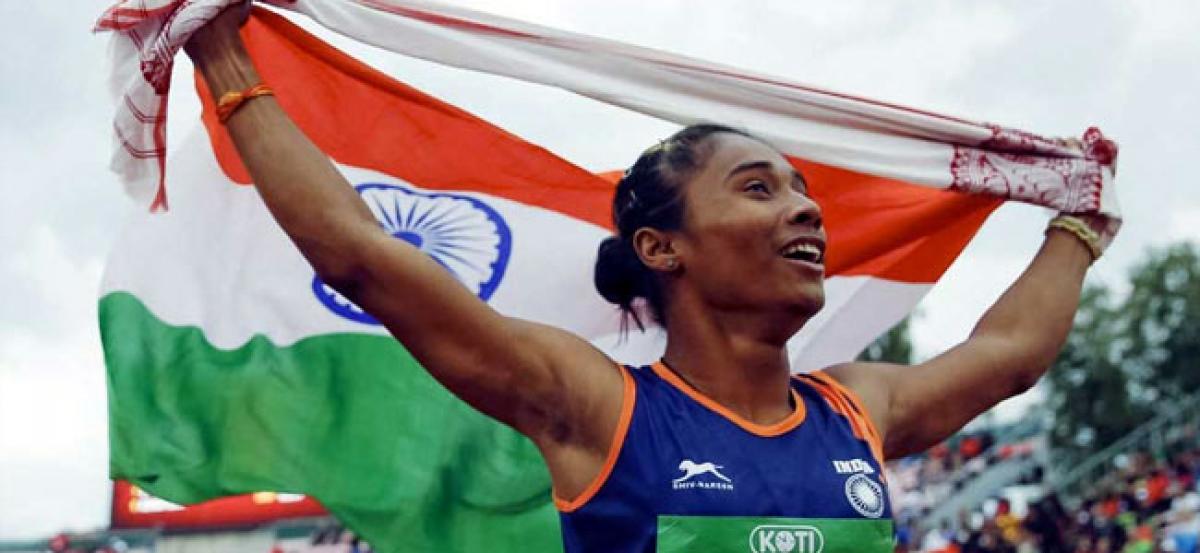 Highlights
On Friday the daughter of a rice farmer from Assams Nagaon created history and made everyone proud after she became the firstever Indian female track athlete to win gold at a world championship level
MUMBAI: On Friday the daughter of a rice farmer from Assam's Nagaon created history and made everyone proud after she became the first-ever Indian female track athlete to win gold at a world championship level.
Hima Das, 18, crossed the finish line of the 400m final at the 2018 IAAF World U-20 Championships in Tampere, Finland, to win India's first gold medal on track.
The Athletics Federation of India (AFI), like many others, took this news to Twitter to congratulate the young gun on her win. However, despite her achievement, the AFI did make sure to point out that the athlete was not so fluent in English.
In a tweet, AFI said, "#HimaDas speking to media after her SF win at #iaaftampere2018 @iaaforg Not so fluent in English but she gave her best there too. So proud of u #HimaDas Keep rocking & yeah,try ur best in final!"
Twitter users and sports enthusiasts were quick enough to notice AFI's remark and slammed the Federation for mentioning the athlete's 'not so fluent english'.
One Twitter user shamed the AFI and said that Das landed the medal for her talent in track and not for her English skills. Many users rapped the AFI for focussing and mentioning her speaking skills rather than her sprinting skills. One user also brought it to the AFI's notice that global football stars prefer speaking in their mother tongue rather than in English.
Coming under heavy criticism, the Federation later posted an apology but also clarified that they did not mean to mock Hima's English but were only trying to say that the sprinter is not scared of anything and takes on all kinds of challenges, be it on the track or off it.
However, Das showed much more grace and sense when she replied: "My English isn't that good, maybe just 40 percent fine by normal standards. There is nothing wrong with it and I haven't felt bad at all."
After her historic win on Friday, the athlete quickly gained a huge number of followers, including the Prime Minister Narendra Modi. She also posted a video thanking all her well-wishers.