Revanth seeks suo moto case against CM KCR, Tummala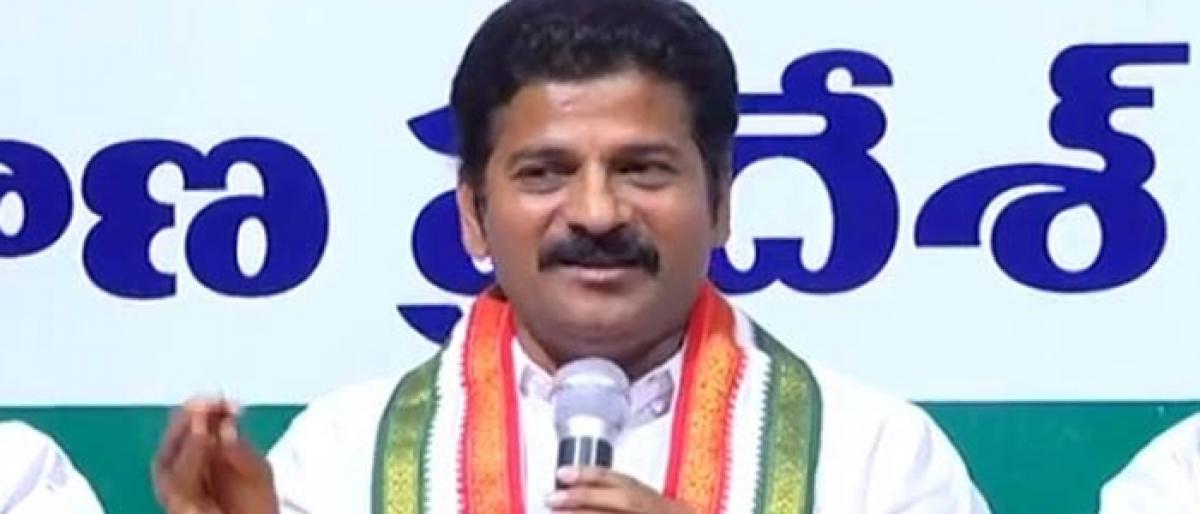 Highlights
Congress leader and MLA A Revanth Reddy on Saturday wanted the courts to file a suo moto case against Chief Minister K Chandrashekar Rao and Minister Tummala Nageswara Rao for violating the rules
​Hyderabad: Congress leader and MLA A Revanth Reddy on Saturday wanted the courts to file a suo moto case against Chief Minister K Chandrashekar Rao and Minister Tummala Nageswara Rao for violating the rules.
Addressing the media, Revanth Reddy said that people traveling on tractors was a crime and the Chief Minister and his ministers have been encouraging it openly. He said that the Chief Minister called upon people to come in one tractor from each village to the Pragati Nivedana Sabha, to be held on Sunday.
Minister Tummala Nageswara Rao and MLA Puvvada Ajay have openly admitted that they have been sending people by 2,000 tractors. The officials must take action on them or the courts should file a suo moto case.
He alleged that the ruling party has been causing loss of revenue through toll gates and the HMDA commissioner has been acting as an agent of the ruling party. He wanted to know how concessions would be given to TRS from toll gates.
Revanth said that damages have been caused to outer ring road and the officials have been remaining as mute spectators. At Kongara Kalan, thousands of trees have been felled. The artists who have been taking salaries from the government have been working for the TRS private activity, he said.