Congress accuses KCR of filling contractors coffers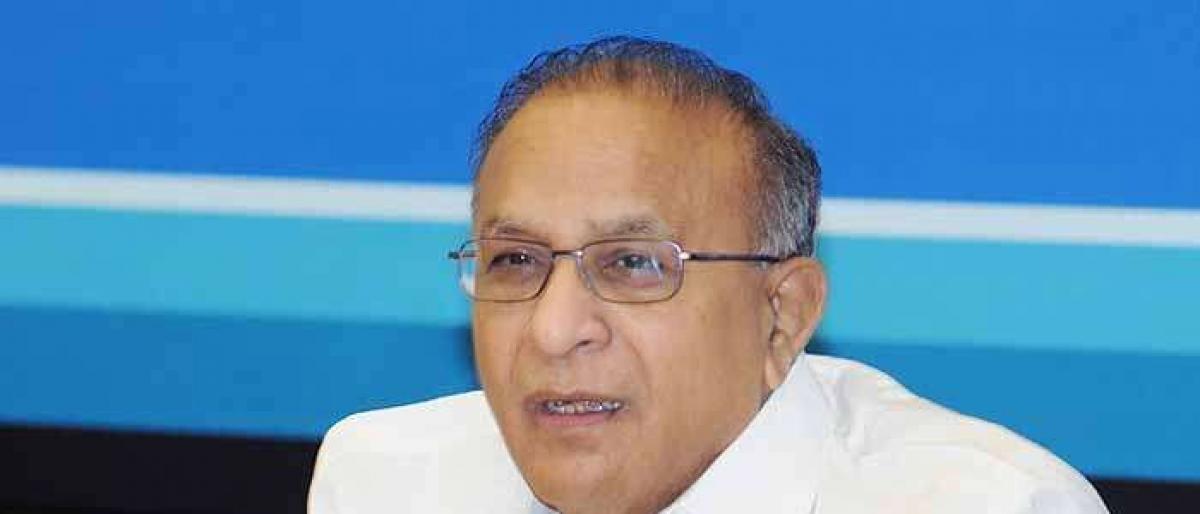 Highlights
Former Union Minister and senior Congress leader S Jaipal Reddy on Monday said that Chief Minister K Chandrashekar Rao was looting the public money in the name of irrigation projects, and became a bonded labour for contractors
​Hyderabad: Former Union Minister and senior Congress leader S Jaipal Reddy on Monday said that Chief Minister K Chandrashekar Rao was looting the public money in the name of irrigation projects, and became a bonded labour for contractors.
The senior Congress alleged that the Chief Minister was diverting funds to the contractors of Megha and Navayuga companies. In the Kaleshwaram project alone, the Chief Minister has awarded Rs 27,407 crore worth works to Megha Constructions and similarly, Navayuga was given contracts to the tune of Rs 17,000 crore in various projects.
He said that the government handed over contracts to the tune of Rs 77,000 crore only to these two companies. Jaipal Reddy said that the Megha company has turned like East India Company for the Telangana State and the ruling party has turned into a puppet in the hands of the company.
The project estimates were increased time and again only to benefit these contractors, he alleged. He also challenged the Chief Minister to prove the allegations wrong. He alleged that the TRS government was hiding the project papers to cover up the irregularities.
Jaipal Reddy said that there was no truth to the allegations that the Congress leaders were stopping the projects. He said, if the Congress party comes to power, there would be inquiries into the shady deals of TRS leaders. He said that the Congress government would declare Megha and Navayuga as ineligible companies.