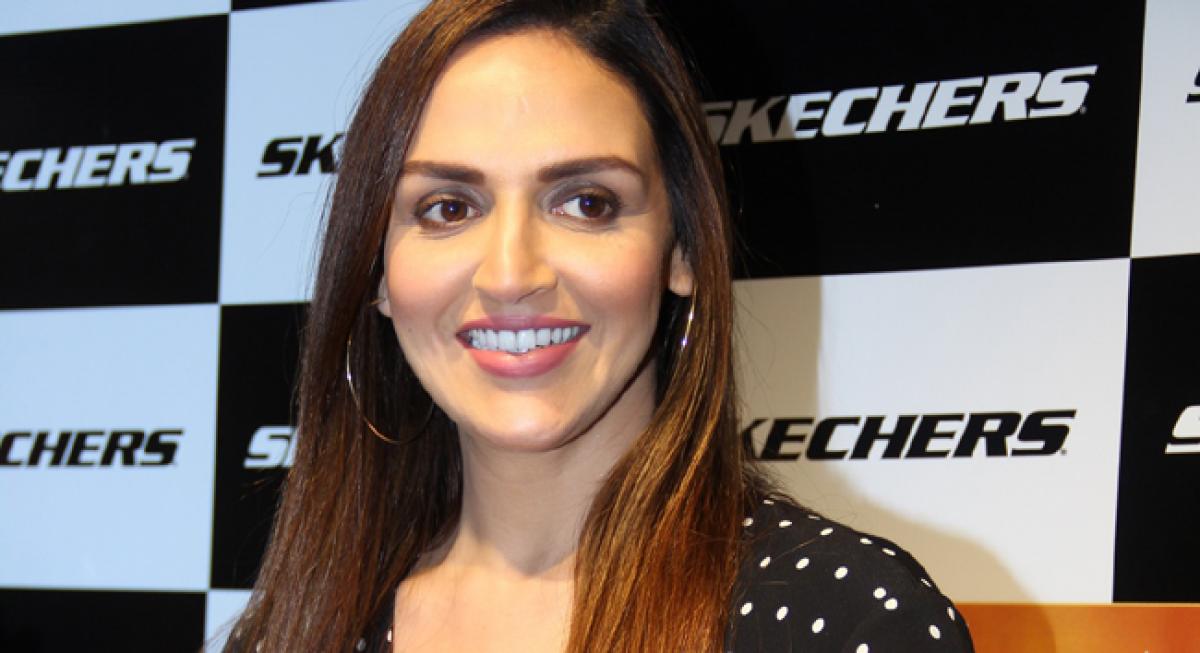 Highlights
Esha Deol, the diva who made a mark in her movies comes back to Bollywood after a long break of seven years She will be seen in the upcoming 23minute movie Cakewalk Sharing about how she feels coming back on screen Esha says, It feels lovely coming back, acting is something that will always be part of life It is a lifelong association as a profession for an artist
Esha Deol, the diva who made a mark in her movies comes back to Bollywood after a long break of seven years. She will be seen in the upcoming 23-minute movie 'Cakewalk'. Sharing about how she feels coming back on screen Esha says, "It feels lovely coming back, acting is something that will always be part of life. It is a lifelong association as a profession for an artist.
It is nice that I am trying out something, which is in trend today. A lot of people are open to short films and web series and this is really interesting where a huge part of a person's life is shown in 23 minutes."
Speaking about her character in the movie the actress says, "I am playing a chef named Shipa Sen, a character that can be identified by all of us, a lot of women are like her, strong and lovely. The film talks about how women can multitask, and it also has got a lovely message. Women and men should watch the film and I am sure all the men will love the film and agree with Shilpa."
Mentioning about her experience of entering the beautiful time of motherhood she states, "Lovely! It's one of the most beautiful experiences of my life. I think every woman who becomes a mother will agree with what I am saying. It is a whole new chapter to look forward to and my little girl is just amazing. I love being a mom and l love the love that my daughter gives me.
The way I love my daughter I do not think I can love anyone else."About managing her personal and professional life Esha relates, "All the credit goes to my family and their support. I think you need to have a good support system where ever you work."