Anantapur: RTA fixes June 15 for fitness certificate of school buses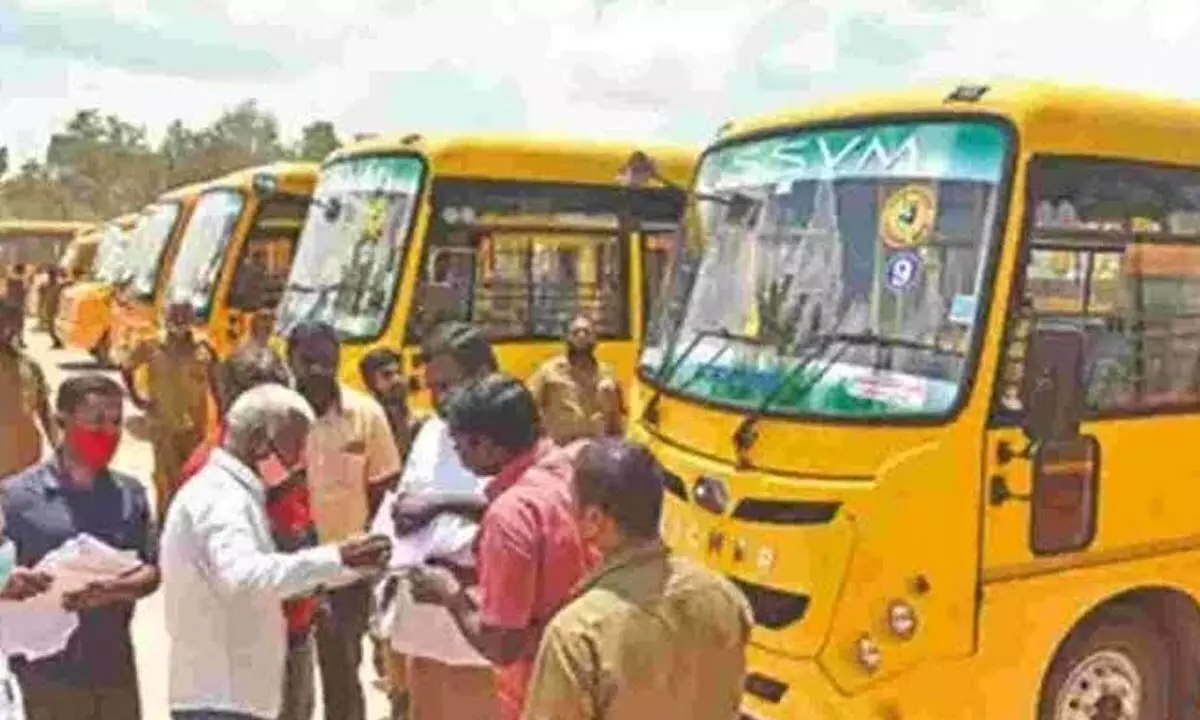 Highlights
Transport department has embarked on inspection of school buses in Anantapur-Puttaparthi districts in the wake of reopening of schools on June 12 and found over 16 out of 40 buses in unfit condition in Sathya Sai district
Anantapur-Puttaparthi: Transport department has embarked on inspection of school buses in Anantapur-Puttaparthi districts in the wake of reopening of schools on June 12 and found over 16 out of 40 buses in unfit condition in Sathya Sai district. The total number of school buses in the district is 390. All these buses are under scrutiny.
The Anantapur district has more than 650 school buses. The RTA authorities has fixed June 15 as the deadline for acquiring fitness certificate from the department.
The department also released basic guidelines that all school buses should be in yellow colour, having emergency exit with compulsorily an attendant. All school buses should have grills that will prevent children from putting their hands outside. The schools should have spare buses, one for every 10 buses to replace a bus in case of breakdown. A hammer should be available to break the wind shield in case of emergency.
The RTA officials warned that if one driving a bus without driving licence, will have to pay Rs 5,000 as penal fee. For those driving beyond permissible speed Rs 3,000 penalty and any operator having no fitness certificate will have to pay a penalty of Rs 5,000 and those without no permit Rs 10,000.