Country failed to make progress in any field: CPI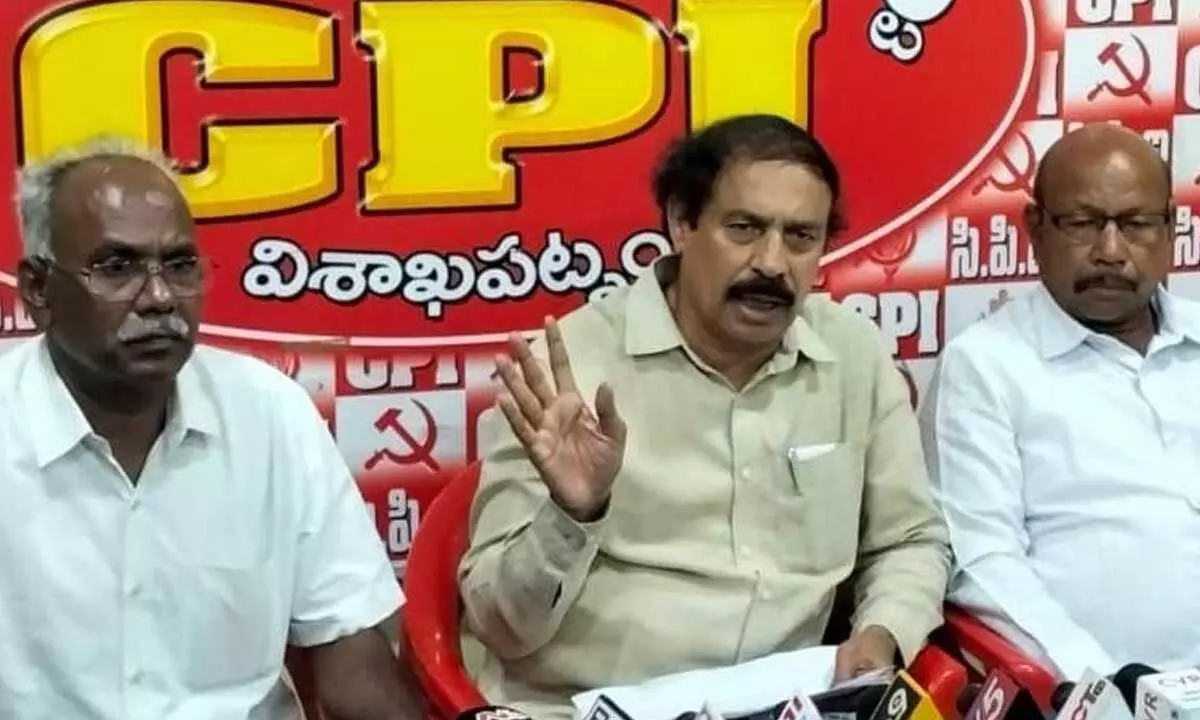 Highlights
CPI state secretary K Ramakrishna says despite being in power for nine years at the Centre, there were no development
Says only Ambani and Adani corporates had benefited under the BJP's rule
Visakhapatnam: CPI state secretary K Ramakrishna criticised the Union government for not making progress in any field under the BJP rule. Speaking at a press conference organised in Visakhapatnam on Wednesday, he said despite being in power for nine years at the Centre, there were no achievements and development made.
Ramakrishna stated that Bihar Chief Minister Nitish Kumar would be organising a meeting with leaders of all political parties in Patna on June 12. In the meeting, the CPI state secretary said there would be a discussion to dethrone the BJP from power.
In 2014, the Centre's debts were Rs 47 lakh crore and increased to Rs 153 lakh crore in a period of nine years, he pointed out.
Further, Ramakrishna said the BJP made promises to reduce prices of commodities within 100 days after coming to power. Similarly, they promised to provide jobs to 2 crore people every year and increase the income for farmers. But the BJP government failed to fulfill their promises, he alleged.
He said only Ambani and Adani corporates had benefited under the BJP's rule. He criticised Prime Minister Narendra Modi for opening the new parliament building without the President, Vice President and leaders of the Opposition.
Speaking about Andhra Pradesh's progress, Ramakrishna said there was no development in the state and in fact it went backwards in four years.
If the height of the Polavaram project is reduced to 21.15 meters, the project would be damaged, said the CPI state secretary. He said an action plan would be announced soon to fight against irrigation projects.
Ramakrishna predicted that if YS Jagan Mohan Reddy goes for early elections, he is sure to lose power.