Will harness agri potential for job creation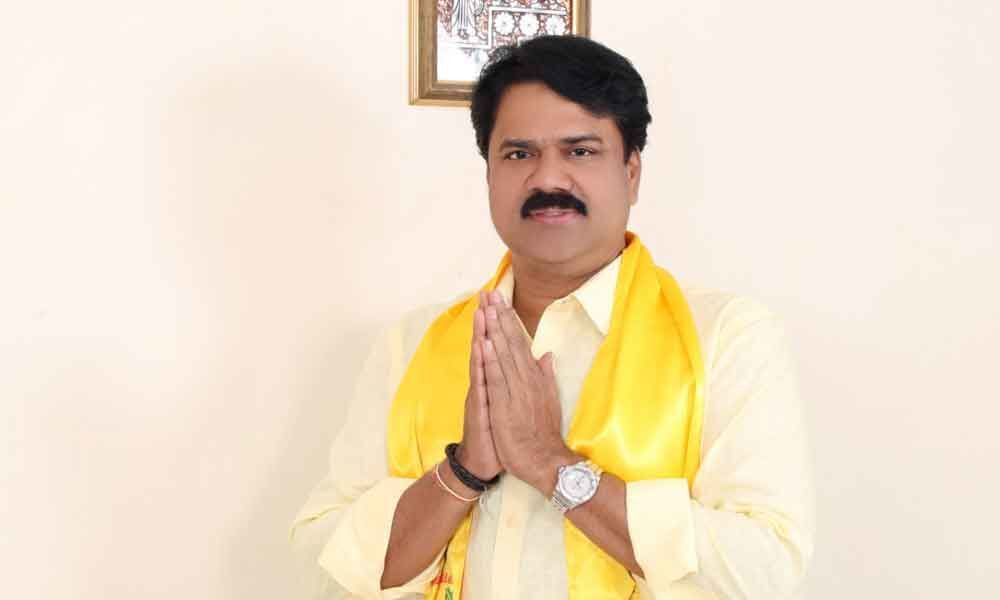 Highlights
Kakinada LS constituency TDP candidate Chalamalasetti Sunil says five of seven segments in the seat are ideal for farm-based industries
Says courses that fulfil the needs of local industries will ensure employment opportunities to graduates that come out of around 60 engineering colleges in the two Godavari districts
Maintains that he will not skip Houses sessions despite being an industrialist by profession
Kakinada: Top priority will be given to provision of employment to youth and promotion of industries in Kakinada Lok Sabha constituency in particular and East Godavari district in general, said TDP nominee for Kakinada Lok Sabha constituency Chalamalasetti Sunil Kumar. He said for five upland Assembly segments out of the seven in the constituency agriculture-based industrial promotion will be taken up to cater the needs of the people in the areas, he added.

In an interview with The Hans India on Wednesday, he dwelt on various aspects of overall development and needs of the constituency and his plan of action if he won the polls. .
On development of IT in the constituency, particularly in and around Kakinada where 35 IT companies registered with STPI (Software Technology Parks of India) and existence of 15-acre ITSEZ at Sarpavaram in Kakinada city suburbs, Sunil said that with more than 60 professional and engineering colleges in both the Godavari districts, there is plenty of scope to accommodate th0se who come out after completion of specific courses related to local industrial sector.
On his chances of his winning, Sunil said that it would be a cakewalk for him as there is no worthy opposition in the form of other contenders in the constituency,
"Besides, we have very strong candidates in all the 7 Assembly segments, Kakinada city, Kakinada rural, Pithapuram, Peddapuram, Jaggampeta, Tuni and Prathipadu under Kakinada Lok Sabha seat. This also will be an added advantage for mem" he said.
When asked about allegations of corruption on the party of ruling party leaders, Sunil said that these days corruption in politics became a common allegation levelled by rival parties against each other and an in-depth study is needed to find out ways to wipe out corruption from public life.
He said though industrialis by profession, he would divide his time between his duties as public representative and industrialist and attend to parliament sessions to represent the issues of constituency on all working days.
On the issue of his efforts to provide fulltime employment to 10,000 fisherfolk who depended on anchorage port and on the reports of deep water port affecting their livelihood, the TD leader said that first he would find out the reasons for downward trend in export and imports from Kakinada in the last couple of years and then find a solution to the issues involved in port activities.
Sunil made it clear that once elected, he would make available himself to locals in the constituency to cater to their needs at his local office in Kakinada.