Centre to upgrade 157 hospitals linked to medical colleges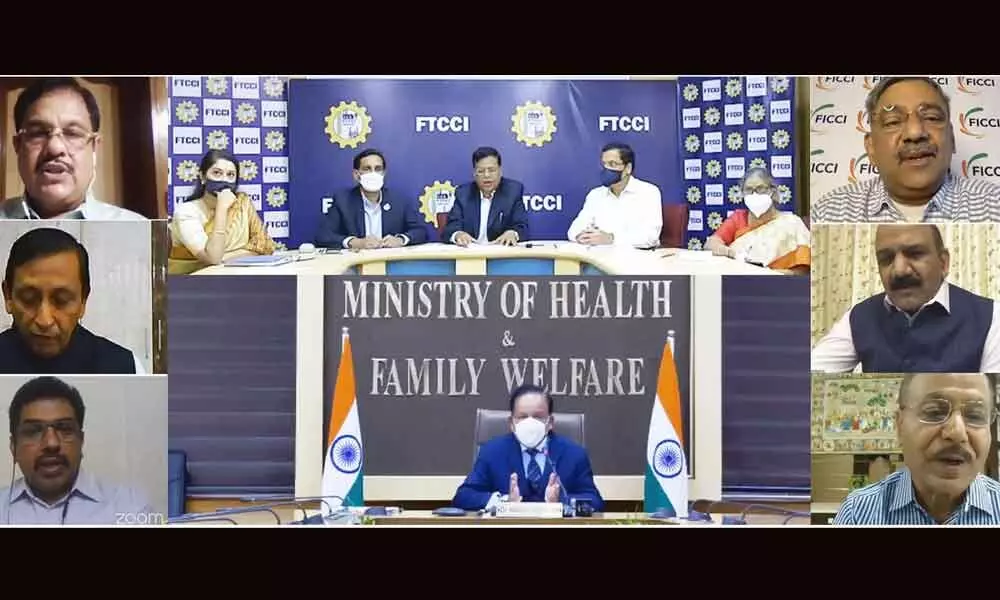 Highlights
As many as 157 hospitals that are linked to medical colleges, will undergo major upgradation, according to Dr Harsh Vardhan, Union Minister for Health and Family Welfare
Hyderabad: As many as 157 hospitals that are linked to medical colleges, will undergo major upgradation, according to Dr Harsh Vardhan, Union Minister for Health and Family Welfare.
He addressed a webinar organized by Federation of Telangana Chambers of Commerce and Industry (FTCCI), Fapcci, Ficci, and ASCI, on the government measures on Covid 19- health care reforms.
Stressing on the measures being initiated by the Health Ministry, Harsh Vardhan said that the government had spent Rs 900 crore under Covid Kavach. He said "1.5 lakh health and wellness centres will come up by 2022." As many as 2.4 crore beneficiaries would get health assistance as part of the Ayushman Bharat scheme.
The government health services were available free of cost to all citizens, said FTCCI President Ramakanth Inani.
Pointing out that there were severe limitations in quality and infrastructure, he sought that the government needs to work with private healthcare companies for building health infrastructure and to upgrade the current primary care centres in a more efficient manner.
Severe shortage of trained personnel in government hospitals should be addressed, he demanded. "We are happy that pharma companies rose to the occasion and have come forward to offer the Covid-19 vaccine," he said.