MEIL to complete Zojila tunnel ahead of schedule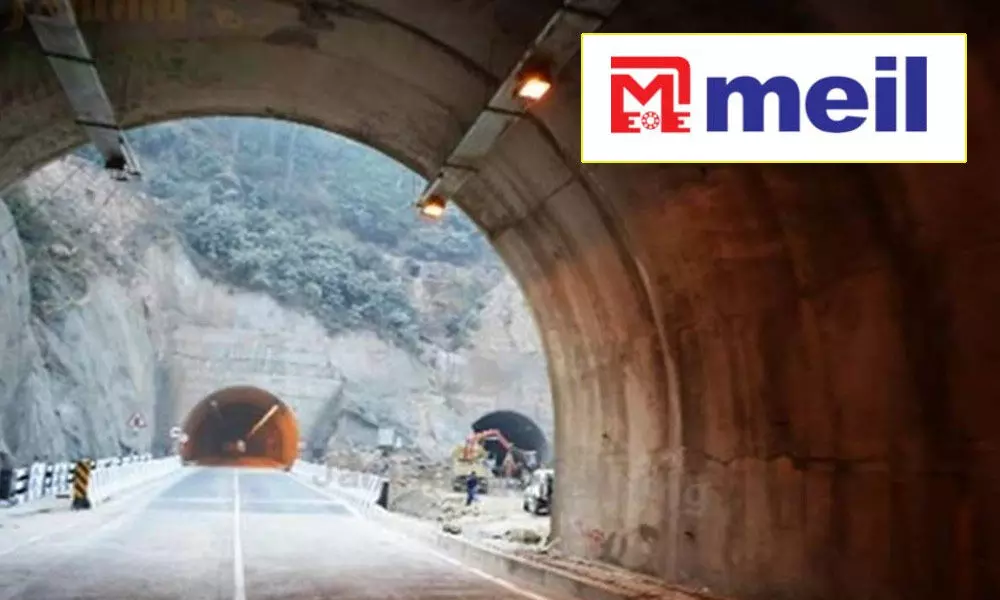 Highlights
Asia's longest bi-directional tunnel will provide year-long connectivity between Ladakh, J&K
Sonamarg (Jammu & Kashmir): Hyderabad-based Megha Engineering and Infrastructures Limited (MEIL), which is constructing Zojila tunnel at strategic Zojila Pass in Jammu & Kashmir, is hopeful of completing the most-challenging project ahead of schedule by a year.

Once completed, this Asia's longest bi-directional tunnel and India's longest road tunnel will not only provide year-long connectivity between the Ladak region and Srinagar, the capital of Jammu & Kashmir, but also will reduce the travel time significantly.
MEIL commenced works on the Rs4,600-crore project immediately after bagging it in October 2020. The project, which comprises 14.15-km long tunnel and 18-km approach road, is scheduled to be completed by 2026.
"It's the most challenging project undertaken in the country. We have already completed 10-12 per cent of the project. If everything goes as planned, we are hopeful of completing the project ahead of schedule in 2025," Prashanth Kumar, DGM (Projects), MEIL, told Bizz Buzz.
MEIL is constructing the project in the EPC (engineering, procurement and construction) mode. "Constructing this tunnel project in the Himalayas is quite challenging, given the extremely peculiar and harsh atmospheric conditions. This engineering marvel will be the first-of-its-kind in such a geographical zone," he said.
The project is expected to fuel the integrated development of Jammu & Kashmir and the Ladakh regions. It will also provide logistic support to Indian military.
Gadkari to visit the tunnel today Nitin Gadkari, Union Minister for Transport and Highways, is scheduled to visit Zojila tunnel on Tuesday and inspect the project's progress. He will also visit two small tunnels (Nilgrar Tunnel 1 and 2), which are part of the 18-km long approach road.