From one hit to another 'HIT'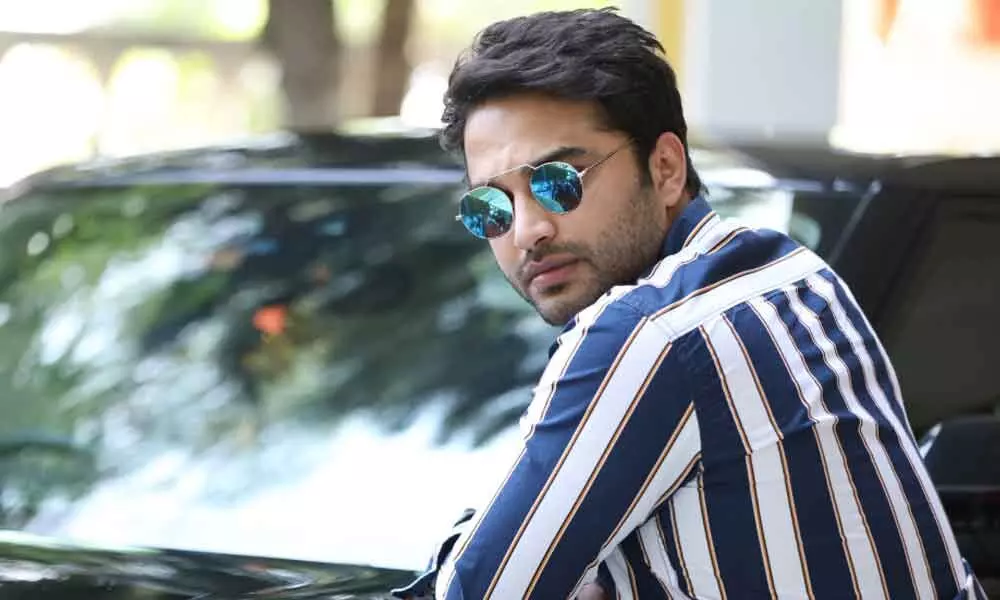 Highlights
From being a journalism dropout to directing his own film, and making a mark in the south film industry, actor, director Vishwaksen Naidu has come a...
From being a journalism dropout to directing his own film, and making a mark in the south film industry, actor, director Vishwaksen Naidu has come a long way. In addition to critical acclaim for his work; in a short time, he managed to acquire quite a big fan base, and has to his name various fan clubs on social media. His last directorial venture 'Falaknuma Das' secured his place in the industry and has got him great recognition as the movie went on to do more than what the makers expected. On the occasion of his upcoming film 'Hit'; a Nani's production, he reveals his journey to success, Tollywood struggles, low budget hits and more.
What has been your takeaway from your struggles to make it in the film industry
My priority was to become a filmmaker. The struggle is the same for every newcomer in the Industry. We don't need to keep it in a bracket every time. Everyone faces struggles. It is just that the right preparations should meet the right opportunity. I knew I wanted to get into films, so I worked towards it by directing my own film and acted in the same, that's how I created my opportunity. This Industry does not have a specific template or a pattern that can be followed to make a mark in the industry. If you have the skill to the conquer; something or the other works.
Tollywood never was an industry for independent actors, is it now changing?
The shift has definitely happened. Earlier, one saw generation gap every 10 years. But now, for every 4-5 years, the generation gap is seen, and people are changing. This does not apply only to movies, but the whole scenario about technology and digitalszation is changing. Along with it, even the cinema is changing. Due to this change, people are able to learn many things. Initially, to join the industry people had to work as an Asst. director or had to be part of the Industry for a long time. But now, this scene has changed. Now people are getting enough opportunities to showcase their work. The only change I can see is the Industry is when the budding director comes to the industry, they are casting new actors in their films because senior directors only work with a big star cast in their movie. If any new actor is getting a chance it is because of a new director and If a new director is getting a chance, it is because of a new producer.
Have the audience become more receptive to small budget films
Small films are surely making up the budget they have invested either through theatres or through digital platforms. But, if a movie has a huge senior cast and crew of actors, directors, music directors, cinematographers then such a movie is much preferred by the audience to watch it in theatres.
In a way, small budget films depend on Digital Media platforms. Due to the rise in digitalisation, people have developed a mindset where they start differentiating movies based on the star cast. If a senior actor acts in a movie, people choose to watch it in the theatre/movie hall and a budding actor movie is considered as an option where people wait to watch it on platforms like Amazon. The only key for an actor to break this mindset is to impresses the audience and pull them into the theatres and not to make them wait until it comes on OTT.
During the release of 'Falaknuma Das', people were very excited and wanted to watch it on Day 1. I had bookings for the whole weekend. The ten preview shows that I had planned for were extended to 15 shows, and every show was jam-packed.
Back then, I was not even popular. But I was successful enough to build curiosity and pull the audience to watch my film in the theatre and did not give them an option.
What can we expect from your film 'HIT'?
You will thoroughly enjoy 'HIT'. The theatrical experience will be amazing as the sound has been designed brilliantly for this film. This can't be compared with any of the Nani movies. But you can see his intentions in this movie.
There is no specific template or a pattern that can be followed to make a mark in the industry. If you have the skill to the conquer; something or the other works
- Vishwaksen