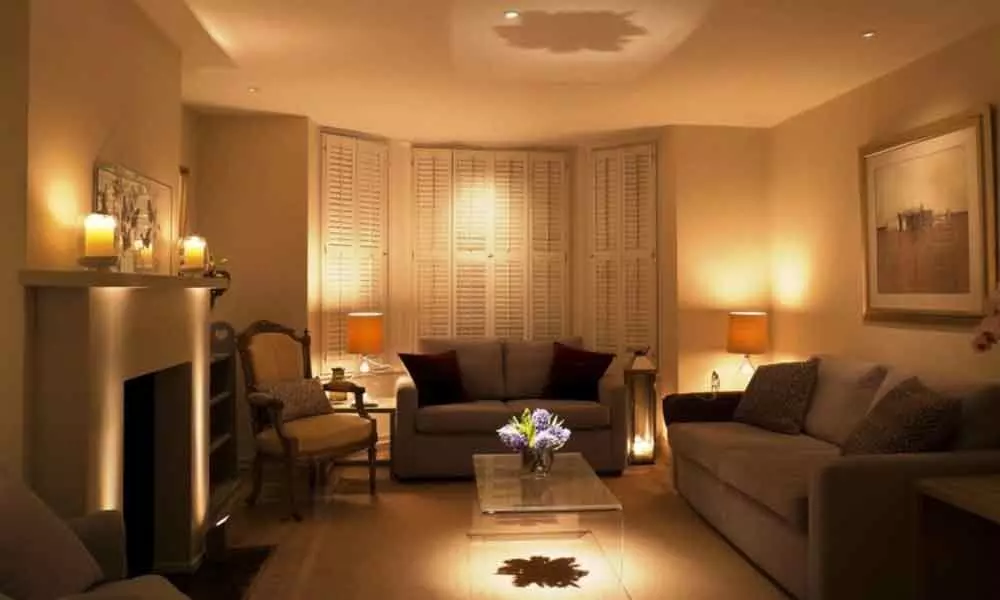 Highlights
How to choose the right lighting for your home…
How to choose the right lighting for your home…Choosing the right lighting for the different rooms in your home can be complicated. There're bright lights, and dim lights, and hanging lights, and wall lights, and chandelier lights, and LED lights; there are so many lights! And if you've been to a store that carries lights, you'll understand precisely what we mean.

A lot of time and effort go into selecting the perfect lights that are right for you and space they're going in. For instance, you need to make sure you've chosen lights with an actual functional purpose, with the right amount of illumination shining off them, and with a stylistic element to add to the room's aesthetic. You can't put a simple, yet modern ceiling light in a room full of antique furniture, it just won't match!
There are three types of lighting – Ambient Lighting, Task Lighting and Accent Lighting.
Ambient Lighting
Ambient lighting is generally the primary source of light found in a room. They can be anything from overhead fixtures to recessed lighting.
Usually, the amount of ambient lighting a room has will be decided by your contractor. He or she will likely measure the lighting in "foot-candles," or how bright a light is one foot away from its 'home.' Typically, kitchens and bathrooms will need brighter lighting or more "foot-candles."
Task Lighting
Task lighting is used to provide light for certain activities, like reading a book or doing your make up in front of a mirror. These lights are never used to brighten an entire room, just a small area of the room.
Task lights come in all shapes and sizes. They can be mounted on a wall, sit on a desk, or be implanted into a mirror. Some of them even have swivel or rotating capabilities to go wherever you need them to be, and at whatever angle you need them to be.
Accent Lighting
Accent lighting is the most decorative lighting in a room. These lights typically draw attention to something that you admire in the house, such as a painting, fireplace or bookshelf. In general, these lights make something stand out for all your guests to see.
Accent lights can be simple and elegant, but they can also, but they can also be luxurious and out-there. Chandeliers, sconces, and lamps all act as accent lights.
Subscribed Failed...
Subscribed Successfully...