Stay away from summer allergies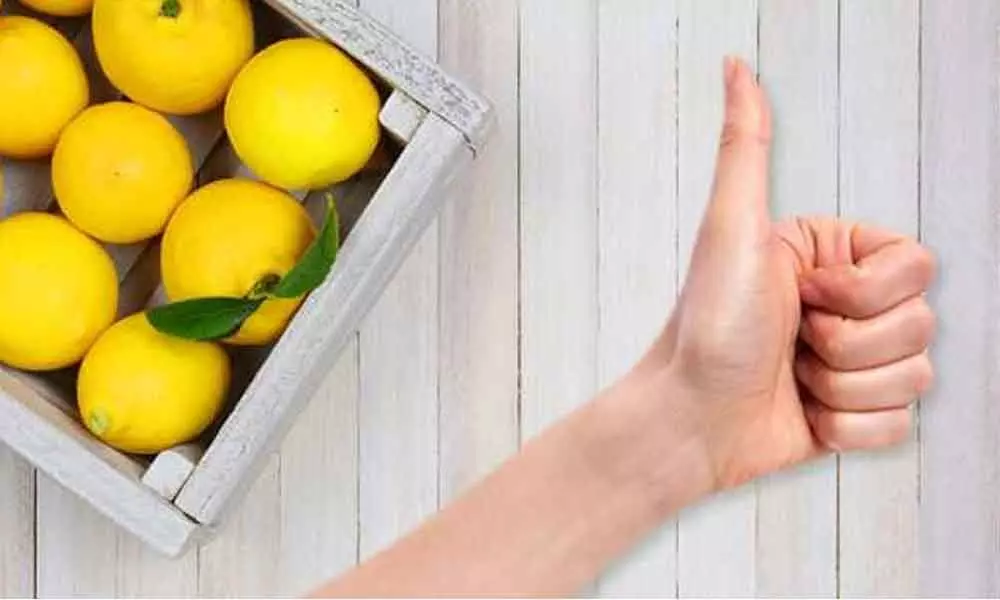 Highlights
This year many of my clients have come to me with an overnight cold or a sore throat. We have had a good winter but unfortunately, the temperature...
This year many of my clients have come to me with an overnight cold or a sore throat. We have had a good winter but unfortunately, the temperature changed drastically instead of gradually. Combine this with the rising air pollution and it may end up leaving you with a sore throat and cold. Sneezing, persistent coughing, a runny nose, chest congestion, an itchy and sore throat are all common symptoms as the weather changes.
I am always harping on the fact that just as you change your attire when there is a change in the weather; you also have to change your food with the change in weather.
I strongly believe that prevention is better than cure and an easy way to prevent the common cold and summer allergies is to simply boost your immune system. Now, that doesn't mean that you have to go popping pills and make trips to the doctor's office. In order to do so, all you have to do is eat according to the laws of nature. As Indians, we are so lucky as to have all the remedies within the walls of our kitchens! Our kitchens are very well equipped with different herbs, spices and vegetables which change around the year and help us to stay in tip-top shape.
Let me show you some easy, inexpensive and highly effective home remedies that will help you battle any illness before it reaches you. I have always given these to my clients and it works wonders with all of them.
Lemons
This fruit is very rich in vitamin C which is a powerful antioxidant that helps to combat germs in your body. Simply squeeze some juice on your salads or in your dals or just make a nimbu paani with roasted cumin powder and rock salt. You can also suck on a slice of lemon after meals to help you with digestion.
Ginger
Ginger is a spice that is bursting with flavor as well as benefits. Incorporate this spice into your daily life and watch how it eliminates the chance of inflammations and infections in your body. All you have to do is grate ginger into all your foods and beverages before consuming them.
Black pepper
Black Pepper contains capsaicin, which instantly clears your sinus and congestion. So sprinkle this spice in your daily salads and soups and watch it alleviate your persistent coughs.
Turmeric
It is the most common antidote for cold and coughs as it prevents inflammation in the lungs. So instead of a turmeric latte, simply make a paste of it with cow's ghee and consume to soothe the throat. You may add pepper and ginger in this paste too.
Tulsi
Just chew on a few leaves of the holy Tulsi plant and see the changes in your breathing. This little leaf relieves your airways from any blockages.
Raw mango
Raw mango is your Vitamin C booster in the summer months, automatically pumping you with antioxidants.
Gargling with Rock Salt
Warm water gargles with a tablespoon of rock salt will act as an antiseptic for your persistent coughs and will help get rid of the phlegm in the throat. Gargle twice a day to see the difference.
Water
It goes without saying that hydration is the key during the summer months. It provides a moist environment for the ear nose and throat helping you to breathe freely. So make sure that you keep sipping on my personal favorite drink throughout the day.
Just follow my above guidelines to enjoy an illness-free, cold-free and flu-free summer.
Subscribed Failed...
Subscribed Successfully...