The healing touch of yore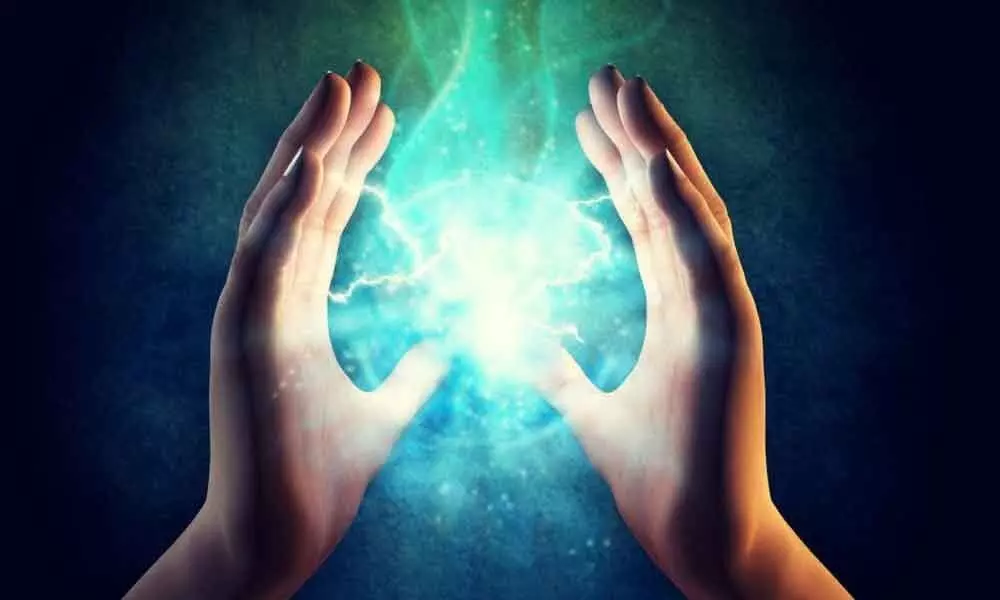 Highlights
In the old days, one counted themselves blessed to be served by doctors, ayurvedic practitioners and physicians with impeccable credentials.
In the old days, one counted themselves blessed to be served by doctors, ayurvedic practitioners and physicians with impeccable credentials.
They upheld the dignity and honour of their noble profession and were gentlemen to the core. What made them stand out from the crowd was that they always had the best interests of the patient at heart. They were caring and competent and their soothing words, calm demeanour and healing touch would work like a charm and speed up the recovery process.
My first healer was surprisingly not a doctor but my maternal grandmother, Logambal. She was a repository of knowledge in ancient cures and would effectively put to use the herbs, oils and leaves that were available in the kitchen/garden.
A wet sponge or cloth was used to bring down the temperature of an ailing patient. Coconut oil heated in the hollow of a dried red chilly would be introduced into the ear to fight away earaches.
A warm glass of spicy crab soup would be served to drive away coughs or colds. Infants would be given an early morning sunbath to get their fill of vitamin D. Grandma's cure also came in handy to treat various insect bites.
Our first 'medicine man' was a doctor who answered to the name, Fernandez. He was the only doctor in the area, and his residence was a home-cum-clinic.
The stethoscope that hung from his ears held me in awe as a kid, and he would pull the children's legs by claiming that he was a magician who could make their miseries disappear. Talking of stethoscopes, a doctor at a rural centre, Periyapatna, sported a stethoscope with one half missing.
Undeterred by the broken instrument, he went about treating his patients. When my turn arrived to seek treatment for an upset tummy, the doctor stumped me with his diagnosis - without batting an eyelid, he rightly figured out that it was the result of devouring too many mangoes!
My late father M N Jayaraman was a firm believer in the ayurvedic system of medicine, and we were regulars to the Devi Oushedalya on Seppings Road, Fraser Town, run by a famed ayurvedic practitioner, Dr Janakiraman. Ever smiling and as cool as a cucumber, his mere touch would make you feel better.
Many believed that the doctor could do wonders with his brand of medicine and the popular ayurvedic centre always teemed with patients, many of whom came from distant places. The centre dispensed a variety of powders, concoctions, syrups and oils and even claimed to treat bald pates and cancer.
Sadly, the healing centre faded out after the doctor's demise. Dr.Uthappa was a famous paediatrician who treated our children. He was an affable personality and had the uncanny knack of communicating with the tiny-tots and making them feel at home.
His sounds and hand gestures amused the kids and sent them into raptures. He was also adept at suggesting time tested home remedies and never failed to inquire about the welfare of other family members.
Last, but not the least, there was this portly healer called Dr Naidu. He was a good samaritan who charged a pittance and even gave away free medicines to the poor and the needy. An able cricketer in his younger days, he always played it straight, and this drew many patients to his clinic.
Before concluding it would be apt to recall the words of the late German-born American physician and author Martin Henry Fischer: "The great doctors all got their education off dirt pavements and poverty - not marble floors and foundations".
At a time when doctors are losing public trust, one remembers with gratitude the yeoman services rendered by the doctors of yore. May their tribe increase manifold!