This Guy Quit His Job To Travel the World and now takes people On His Own Trip!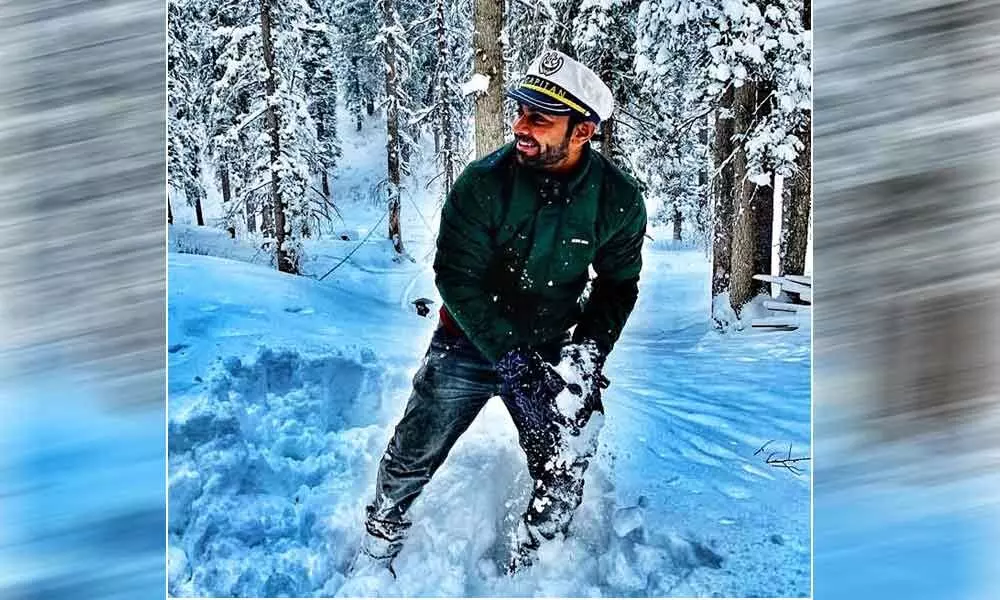 Highlights
Neeraj Narayanan's life seems to be like that of a fast paced movie. You go through his Facebook page and it's full of crazy stories during his travels all around the world.
Neeraj Narayanan's life seems to be like that of a fast paced movie. You go through his Facebook page and it's full of crazy stories during his travels all around the world. He has been part of a wild Bull Run in Spain where, in dramatic fashion, he fell under a bull just metres before the finish line, but miraculously the bull did not hurt or kill him. He has been held at gun point by a mafia don in a hostel in Istanbul. He was once abandoned in a forest in Thailand and lived there for three days with five elephants, surviving on some left over rice and fish caught from the river.
But it wasn't always like that. Neeraj Narayanan, did his engineering just like hundreds of other South Indians. And when he got frustrated with his IT job just like thousands of other Indians, he started prepping for CAT and eventually did his MBA from the prestigious Mudra Institute of Communications, Ahmedabad. So what changed?
Well, they say you can't really curb a free spirit for too long. After his MBA, Neeraj worked for a travel company for two years. As he spent day after day reading about travel, in his head he kept getting transported to all those places. He would read about adventurers and wish to have his own set of adventures. But it is one thing to wish to pursue your dreams, travel the world, and quite another to actually quit your job.
But Neeraj did just that, in 2013, quitting his job and booking his tickets to Spain to run with the bulls. And that is what separates him from the rest. It takes an uncomplicated head (or a crazy one) to not care about anything and just follow their heart. A lot of people wish, desire but very few take the plunge. It is rare to see someone with such less self doubt and so much positivity.
After his one month solo backpacking trip in Europe, Neeraj returned to India but did not search for a job. Instead he decided to give himself a year and figure out how he could make life sustainable while travelling. We asked him if it was hard, and he smiles. "You try out different things when you quit your job. I freelanced for a bit, wrote articles, picked up content projects for websites, but they did not pay very well. And I had a MBA loan to take care of. A couple of times I did question my choices, especially when my monthly loan became higher than the amount in my account, and that's when a big brand made an offer. It was very lucrative and I'd be handling teams for two continents so it was tempting. It took me three weeks to come to a decision, but eventually I did say no to them." We ask him why, and he says "because I knew that if I did go back to that job, I'd be sitting in an office desk daily and musing about how much fun I had in the last ten months. And I did not want to live in the past." He also thanks his parents for not pressurising him ever, and standing by his choices.
In that year, Neeraj also managed to jump from a cliff in the middle of an ocean in the South China Sea, went to India's second highest lake, and spent 30 hours in the "journey from hell" bus ride in Laos. Exactly a year after he quit his job, buoyed by a lot of people who loved his travel stories, Neeraj decided to lead group trips for young adults. He started his company On His Own Trip (OHOT), and in the last 5 and a half years, the brand has completed 190 fun group trips and taken 3400 people across India, South East Asia and Europe.
Known as Captain Nero to all his followers, his trips fill up within a few days of being posted online. In almost all his pictures you can see him grinning and hugging people (That is, if he isn't posing like Shahrukh!). On the trips, you can see him or his other trip leaders stopping their vehicles in the middle of nowhere and breaking into a dance with all the trippers; or convincing exhausted trippers that they can reach the mountain top, or impulsively tellingtrippers to go on a night walk and lie down under the stars and more. One look at their Facebook page, and you can see streams of emotional testimonials where people are thanking the trip leaders for pushing their limits.
In the last six years, Neeraj has been to 45 countries. He is also a two time TEDx speaker, and has spoken in colleges, offices and various cafes across the country. It is interesting to note that he doesn't just chase the popular ones, and he has been to relatively less heard of countries like Bosnia, Kosovo, Albania, Cyprus and more. We ask him what has been the biggest takeaway from these six years and he says "the fact that most people across the world are good. It is safe to travel almost everywhere, and if you smile and use a few broken words of their language, most locals will heartily laugh and help you" . Neeraj speaks of how a beggar in Italy once gave him all the coins from his begging bowl, even though Nero didn't ask him, just so that he could buy a train ticket. Once when he flew to Minsk (in Belarus), the immigration officers detained him for a few hours just because he didn't have a printout of his return ticket. To make matters worse, they lost his rucksack and all his belongings. When he wrote the story on Facebook, it went viral and dozens of people from Minsk contacted him online, said how sorry they felt for how he was treated, and offered to show him around Minsk. It's hilarious that Neeraj Narayanan did not buy any clothes for the next five days that he was in Belarus. "I wore my tee for two days. The next three days, I just wore a jacket with no tshirt inside. I knew my bag would somehow come back". On asking how he was so sure, he says "there were more than 500 comments on my story, and almost everyone was saying that they were praying for my bag to return, that they wished and hoped that I found my rucksack. It's unbelievable that they were all strangers but they were all so nice to me. And when so many people are wishing and praying for you, well the rucksack had to just return". The rucksack was eventually found by the airport authorities, just an hour before he was flying out of Belarus forever.
On asking where he's headed next, he casually says that he will next head to South America and Antarctica. We ask him what he plans to do there, he muses "it would be interesting to get kidnapped by a drug cartel and see if I do not panic and can be calm in the situation. Maybe I will be able to befriend them and teach them some Bollywood dancing before coming back". Like I said, This Guy is On His Own Trip, and his life is no less than a story out of a film!
Looking to travel. Book your next trip with On His Own Trip, people!