Realtors see silver lining in 'co-living' sector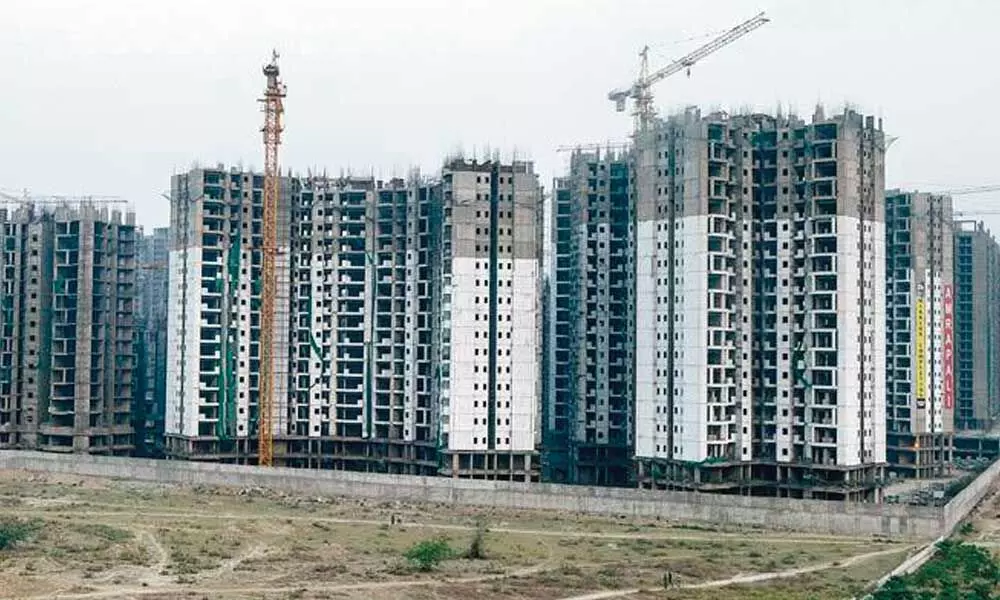 Highlights
India's real estate sector is undergoing changes with pandemic being one of the major catalysts in the turn of events
Bengaluru: India's real estate sector is undergoing changes with pandemic being one of the major catalysts in the turn of events. The co-living sector was deeply affected due to reverse migration during the pandemic as students and techies left Bengaluru. Though the revival seems to be daunting the companies see a potential in the sector.

Kahraman Yigit, Co-Founder and CEO, Olive by Embassy believes that typical residential floor plans 1,2,3 BHK have been around for ages and the only evolution witnessed over time is densification. While they have been designed for families and a single person might not need a huge space, which is why a huge potential is seen in co-living as the new age residential product designed for the needs of the migrant-single individual.
"Co-working disrupted the traditional office space, co-living will do the same for residential real estate. It will become a complimentary sub-asset class to the vast residential sector. We are bullish on this asset class in the long term, as long as there is demand for city centric affordable accommodation co-living will flourish," Yigit says.
Theco-living option is mostly accessed by the millennials in the age group of 25-35 years. The student's housing is gaining momentum in India and Bengaluru being an educational hub, the sector is expected to give high returns.
"We are seeing a strong appetite from universities to first monetize their existing student accommodation portfolios and then outsource all future expansion needs. Public Private Partnerships (PPP) based on Build-Operate-Transfer (BOT) agreements are the way to go where the university outsources all of its accommodation needs to a specialist developer/operator. The appetite from universities will pave the way for able & willing developers to evolve into educational real estate developers. Many foreign private equity firms have mandates to invest into student housing and universities are willing to back their projects with price & occupancy guarantees, these projects have financial closure from day one, this is the perfect recipe for rapid expansion & growth," he states.
Embassy group sees the potential in the top six cities six cities- Bengaluru, Pune, Chennai, Hyderabad, Delhi-NCR, Mumbai for the co-living business where we cater to young professionals. Once the sector catches up with the existing demand the group will plan to expand its arms into Tier II & III cities once we reach a certain saturation in major metropoles.
"We are location agnostic in the student housing business. Where there is a university & students with a demand for accommodation we will be there, currently we are exploring potential projects in Mangalore and Indore," Yigit says.