KCR irons out differences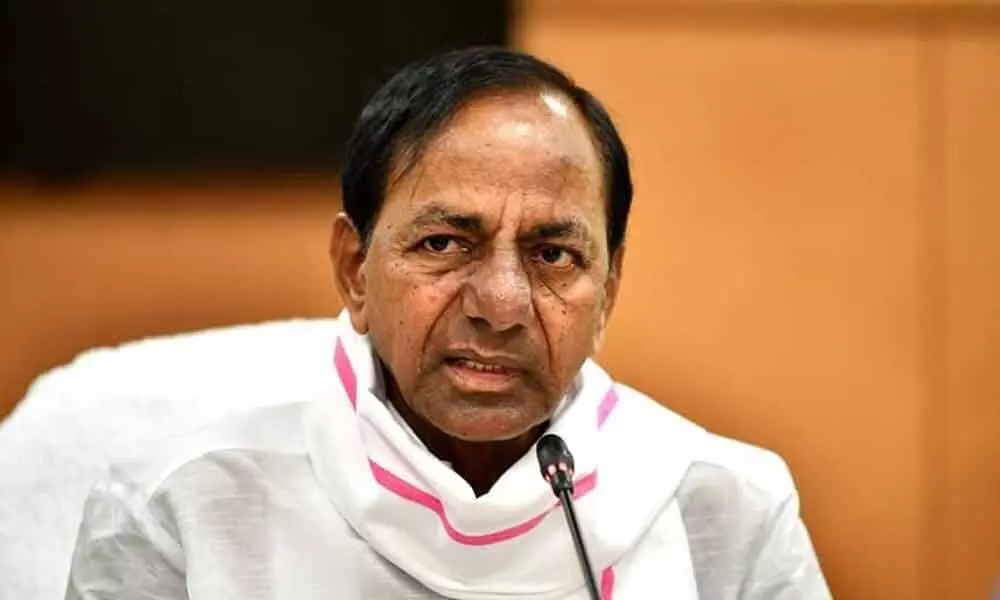 Highlights
Motivates leaders & cadre to work for victory in MLC polls
Hyderabad: With no end to mounting political differences in TRS, the party chief K Chandrasekhar Rao swung into action to end the differences within the party.
KCR convened a meeting of senior party leaders, including ministers and discussed the issue with them. He made an attempt to assess the hurdles being encountered by them in the campaign for the two Legislative Council seats under the graduates' constituency, Hyderabad – Rangareddy- Mahbubnagar and Nalgonda- Khammam- Warangal.
KCR emphasised the need for close coordination among MLAs, local leaders and Ministers. He told them that the party rank and file should not take these elections in a lighter vein.
He is said to have expressed the opinion that there was a serious gap between the leaders and this was adversely affecting the support to party candidates Palla Rajeshwar Reddy (Nalgonda) and Surabhi Vani Devi (Hyderabad segment).
He asked the senior leaders to put all their differences on the backburner and participate actively in the poll campaign. The chief minister also enquired as to why senior leaders like Tummala Nageswara Rao and Ponguleti Srinivas Reddy were sulking and why they were not being involved in the active campaign for the party candidates.
He also wanted to know the reason for reported differences between Rajeshwar Reddy and state Energy Minister G Jagadish Reddy from Nalgonda and state Panchayat Raj Minister E Dayakar Rao. After listening to the explanation given by Excise and Prohibition Minister K Srinivas Goud, KCR said if there were any issues to be sorted out they can be done later but at this point of time, all should work as one and defeat the BJP.
This assumes greater importance as the Nagarjuna Sagar Assembly by-election is also to be held soon. If the BJP wins because of the internal squabbles of TRS, it would cause embarrassment to the ruling party.
Sources said that TRS may decide to field Legislative Council Chairman G Sukhender Reddy for the Nagarjuna Sagar Assembly bypoll. He was also present in the meeting held by KCR on Sunday. Reddy's term as Chairman would end in December.