45 Bags Containing Human Remains Were Discovered In Mexico Ravine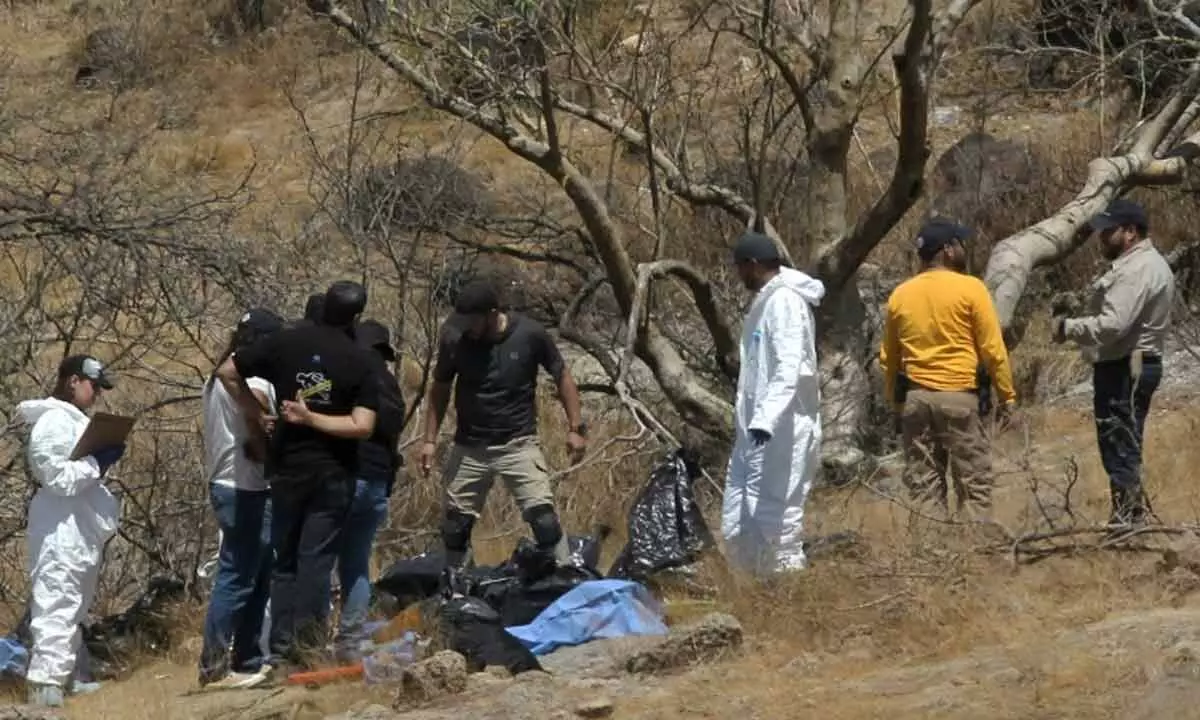 Highlights
At least 45 bags containing human body parts were discovered in a ravine in the western Mexican state of Jalisco.
The horrifying find was uncovered on Tuesday in the municipality of Zapopan, a neighbourhood of Guadalajara
According to local authorities, during a search for seven young persons reported missing last week, at least 45 bags containing human body parts were discovered in a ravine in the western Mexican state of Jalisco.

The horrifying find was uncovered on Tuesday in the municipality of Zapopan, a neighbourhood of Guadalajara, a significant industrial hub, at the bottom of a ravine of 40 metres (120 feet). The state's prosecutor released a statement that"Forty-five bags with human remains have been extracted that belong to both male and female people," reported NDTV.

Two women and five males, all approximately 30 years old, who had been reported missing since May 20 were the subject of a search effort by the authorities. Investigators discovered that although each of them had filed a separate missing persons report on a different day, they all worked at the same phone centre.
The location of the call centre was close to where the body parts were found. The number of victims and their identities have not yet been determined by forensic specialists.
Initial investigations indicated that the call centre might have been involved in illicit activities, and local media stated that officials had discovered marijuana, a cloth and a cleaning rag with what appeared to be blood stains, as well as documentation on potential commercial activity. However, the missing's family members alleged that the police were attempting to criminalise the victims.