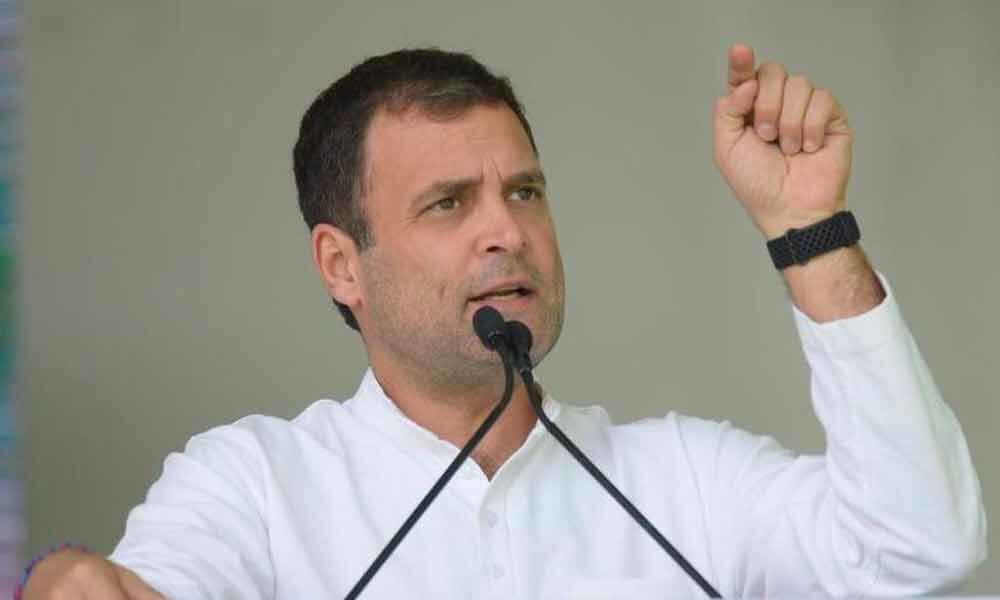 Highlights
Congress launches poll slogan
New Delhi: The Congress launched its Lok Sabha poll slogan 'Ab Hoga Nyay' (Now, There Will be Justice) on Sunday by weaving a narrative around the "injustice" meted out to countrymen and "atmosphere of despair" prevailing in the country during the Narendra Modi regime.
With the tagline 'Ab Hoga Nyay', which resonates with the flagship promise 'NYAY' (minimum income guarantee scheme), the party will highlight its promise through a theme song 'Main hi toh Hindustan hoon' penned by well-known lyricist Javed Akhtar.
While the concept and script of the campaign is by film critic Anuja Chauhan, the video is directed by Nikhil Advani, the cinematography is by Tushar Kanti Ray and music by Arjuna Harjai.
"The campaign focuses on justice. This word embraces all and it is not limited to the context of NYAY (the minimum income guarantee scheme promised in Congress manifesto).
It promises justice to all, farmers, youths, entrepreneurs and for those who want a better future for their sons and daughters," Congress Publicity Committee chairman Anand Sharma told reporters.
The campaign, which comes after the release of manifesto that had the tagline 'We Will Deliver', is focussed on themes of justice for the poor, unemployed youth, farmers, women, Dalits and Adivasis.