Advocates boycott courts over police action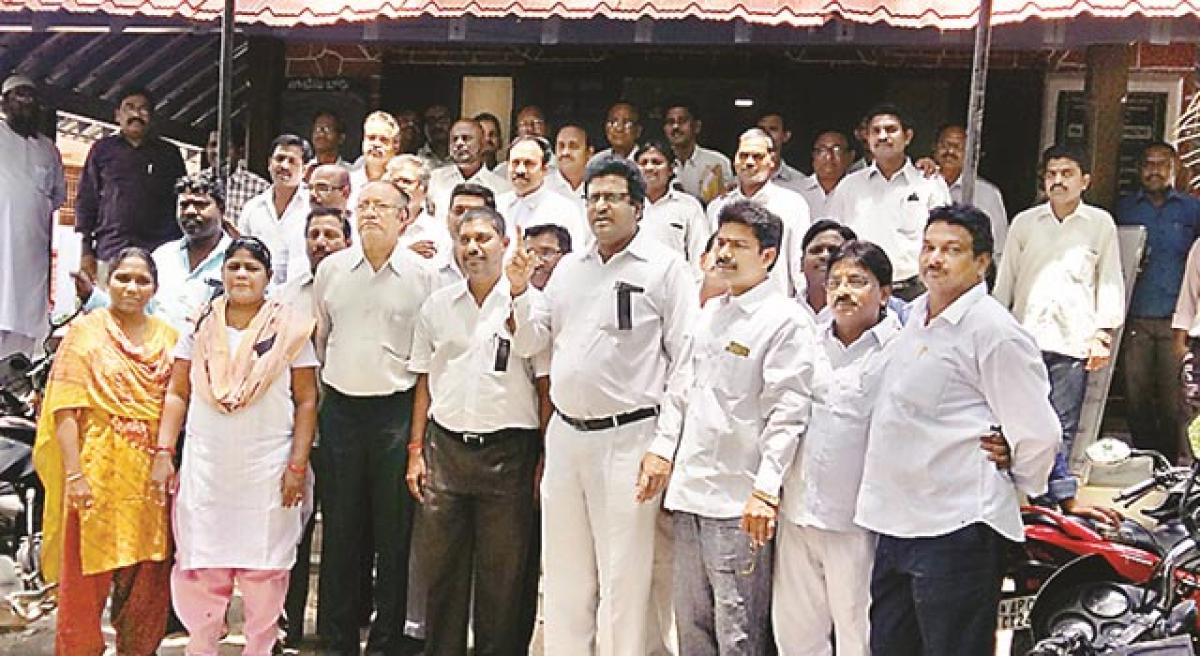 Highlights
The Nandyal police handcuffed an advocate M Pamuleti in a hospital on a complaint of the RDO, Nandyal. Strongly condemning the police action, the members of the Rajamahendravaram Bar Association did not attend any case and staged a dharna outside district court complex here, demanding stringent action against the police who handcuffed the advocate. As no advocate attended the court all the cases w
Rajamahendravaram: Protesting the police action on an advocate in Nandyal in Kurnool district, all the members of Rajamahendravaram Bar Association boycotted the courts on Thursday.
The Nandyal police handcuffed an advocate M Pamuleti in a hospital on a complaint of the RDO, Nandyal. Strongly condemning the police action, the members of the Rajamahendravaram Bar Association did not attend any case and staged a dharna outside district court complex here, demanding stringent action against the police who handcuffed the advocate. As no advocate attended the court all the cases were adjourned.
Addressing the gathering, AP Bar Council member Muppalla Subba Rao demanded immediate action against the RDO and the CI of Nandyal.
He said that handcuffing of person was a clear violation of the law and the guidelines were laid down by the Supreme Court in the DK Basu vs Union of India case.
He said National Human Rights Commission could take suo motu notice on it and call for reports from the concerned. He also said that they would take the issue to the notice of the privileges committee of Bar Council of Andhra Pradesh.