TTD to conduct two Yagams to appease rain God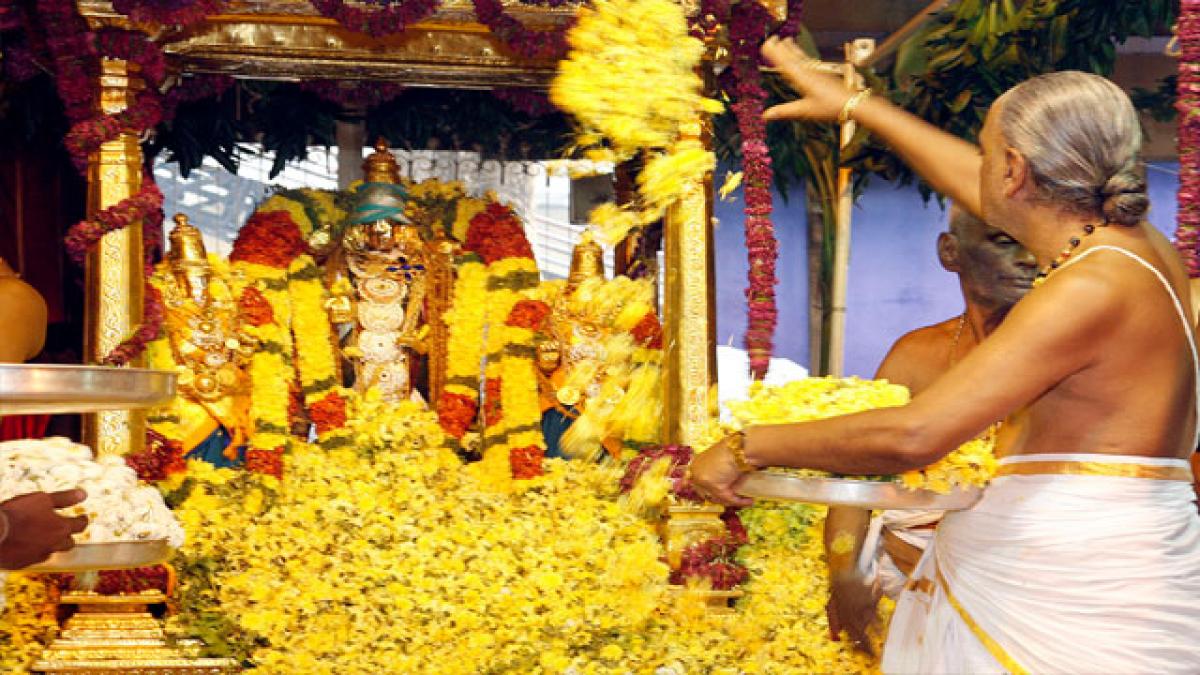 Highlights
Tirumala Tirupati Devasthanams (TTD) had decided to seek divine intervention to end the dry spell hitting hard the two Telugu speaking states.Accordingly, the TTD management would organise two Vedic rituals – Karirishti Yagam and Varuna Japam for five days at Tirumala beginning from May 29 to propitiate Varuna, the rain God, to bestow his blessings for copious rain in the country more so in the tw
Tirupati: Tirumala Tirupati Devasthanams (TTD) had decided to seek divine intervention to end the dry spell hitting hard the two Telugu speaking states.Accordingly, the TTD management would organise two Vedic rituals – Karirishti Yagam and Varuna Japam for five days at Tirumala beginning from May 29 to propitiate Varuna, the rain God, to bestow his blessings for copious rain in the country more so in the two Telugu speaking states reeling under continuous dry spell.
The Yagams will be conducted for five days beginning from May 29
TTD Joint Executive officer (Tirumala) K S Srininivasa Raju said on Wednesday that Karirishti Yagam will be performed at Parveta Mandapam area, near Tirumala hills under the guidance and supervision of Kanchi seer Jayendra Saraswathi Swamy while Varuna Japam, another Vedic ritual, at Varahaswamy temple on the banks holy Pushkarini (temple tank) of Lord Venkateswara. Both the Yagams will be held for five days from May 29 to June 2 on the holy hills.
The TTD is following the practice of organising these two Yagams as prescribed in the Vedas seeking divine intervention for
good rains for prosperity whenever the country is suffering with drought condition, Raju explained.