TTD EO promises hassle-free services at Kalyanakatta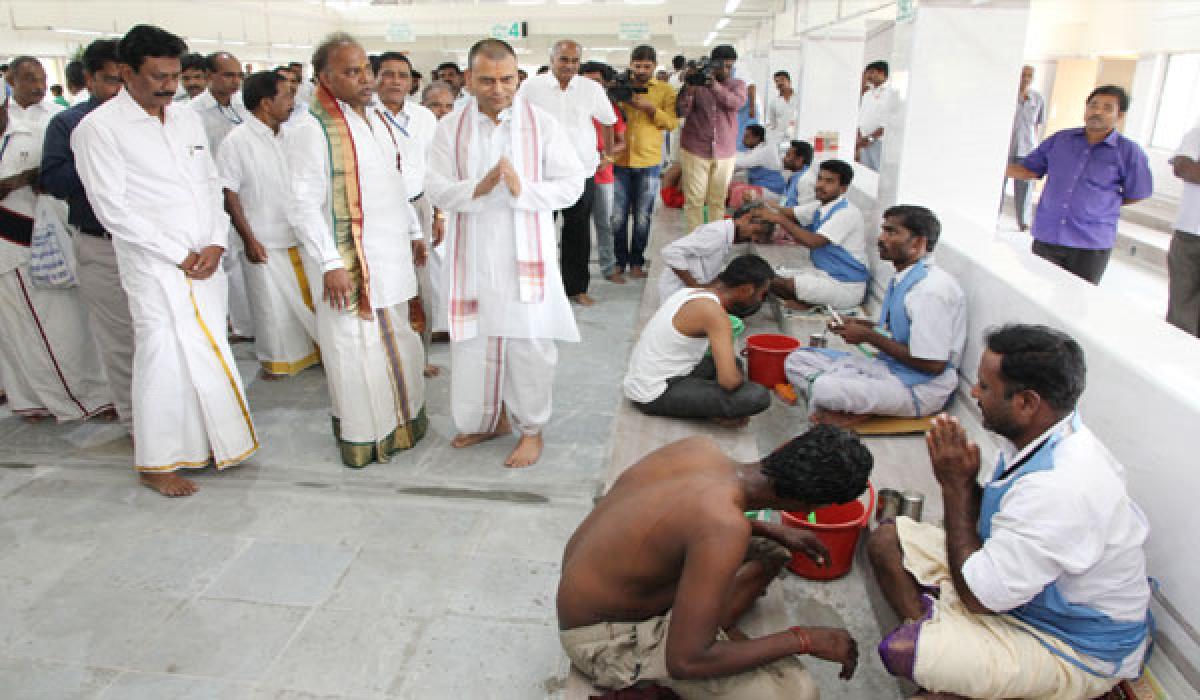 Highlights
TTD executive officer Anil Kumar Singhal said that more amenities and services would be introduced soon at the Kalyanakatta in Tirumala to make the tonsuring experience of devotees hassle-free and comfortable.The TTD EO said that henceforth all devotees can fulfill their tonsuring vow to Lord Venkateswara conveniently with ultra modern and hygienic services at Kalyanakatta itself
Tirumala: TTD executive officer Anil Kumar Singhal said that more amenities and services would be introduced soon at the Kalyanakatta in Tirumala to make the tonsuring experience of devotees hassle-free and comfortable.The TTD EO said that henceforth all devotees can fulfill their tonsuring vow to Lord Venkateswara conveniently with ultra modern and hygienic services at Kalyanakatta itself. He spoke to media after dedicating the brand new ultra-modern hall no-4 constructed with a cost of Rs 34 lakh at the Kalyanakatta complex to devotee services.
Highlights:
Dedicates newly-constructed hall at Kalyana Katta complex to devotees

Says TTD spent Rs 1.60 crore in past 9 months to modernise Kalyana Katta
He said in the last 9 months the TTD has sanctioned Rs 1.60 crore for modernisation of the Kalyanakatta and was committed to further enhance the services and facilities to the benefit of ever growing rush of pilgrims to Tirumala.It is pertinent to note that on an average of 30,000-35,000 devotees including women undergo tonsuring in Tirumala following the age old practice as a token of fulfillment of their vow to the Lord. Till a year back TTD faced severe criticism from the devotees for lack of facilities and delay forcing them to wait even 6-8 hours for tonsuring, forcing it to focus on streamlining the tonsure centres yielding positive results.