People oppose wine shops location in Akiveedu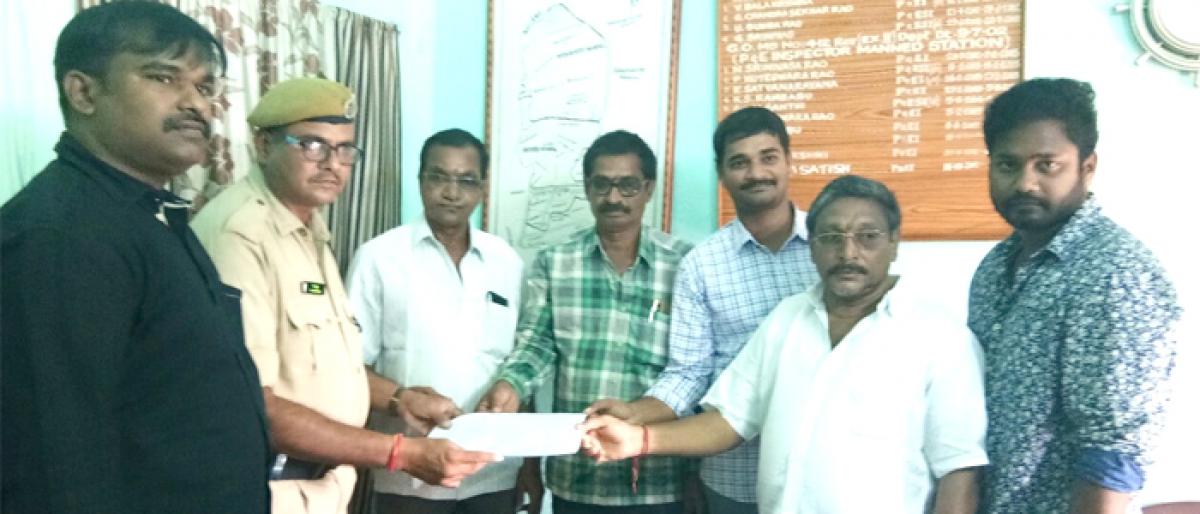 Highlights
Residents of Aagisettivari Veedhi opposing wine shops in their vicinity approached authorities and requested for their shifting from the area
Akiveedu: Residents of Aagisettivari Veedhi opposing wine shops in their vicinity approached authorities and requested for their shifting from the area.
The residents met Excise CI Satish Babu, Tahsildar Nagarjuna Reddy, SI Sudhakar Reddy and Panchayat Secretary N Thakur and submitted memoranda to them. They urged the officials to take necessary steps for relocation of the wine shops.
They complained that girls and women have been finding it difficult to move onto the road because of presence of the shops.
They alleged that the drunkards had been obstructing the women and girls and causing traffic trouble also.
Students of Vidya Vikas College, PLS ZP High School, apart from local women have to use the road where the wine shops were located.
As a result, they are not able to move fearlessly. Everyday one or the other person is subjected to bitter experience of confronting alcohol addicts who spoil their mood with their ugly behavior.
The residents of the locality alleged that the boozers had been not giving way to them by occupying the main road at the wine shops.
It is high time authorities wake up and relocate the wine shops, they opined.