Bhagat Singh birth anniversary celebrated in Bapatla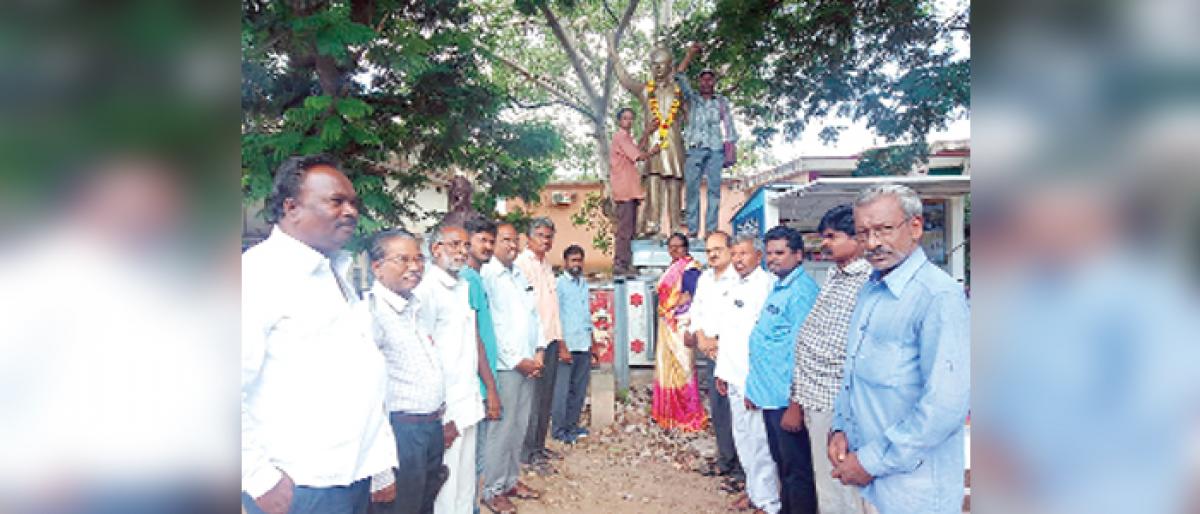 Highlights
Forum for Better Bapatla secretary PC Sai Babu has said that Bhagat Singh was considered to be one of the most influential revolutionaries of Indian National Movement
Bapatla: Forum for Better Bapatla secretary PC Sai Babu has said that Bhagat Singh was considered to be one of the most influential revolutionaries of Indian National Movement.
Bhaghat Singh's 111th birth anniversary was celebrated on Friday under the aegis of Forum For Better Bapatla. His statue was garlanded near mandal office and rich tributes were paid to the great leader.

Sai Babu said that Bhagat Singh had involved in numerous revolutionary organisations and his intense patriotism coupled with cultivated idealism made him an ideal icon for the youth of his generation.
His vehement departure from the Gandhian non-violent route to Swaraj was often criticised by many.
Yet, through the fearless embracing of martyrdom he inspired hundreds of teens and youth to join the freedom struggle wholeheartedly.
Advocates Zamrud Basha, T Bhaskara Rao, Bhakshara Goud, B Sambaiah and B Nageswara Rao were present.