State using technology to develop villages: Lokesh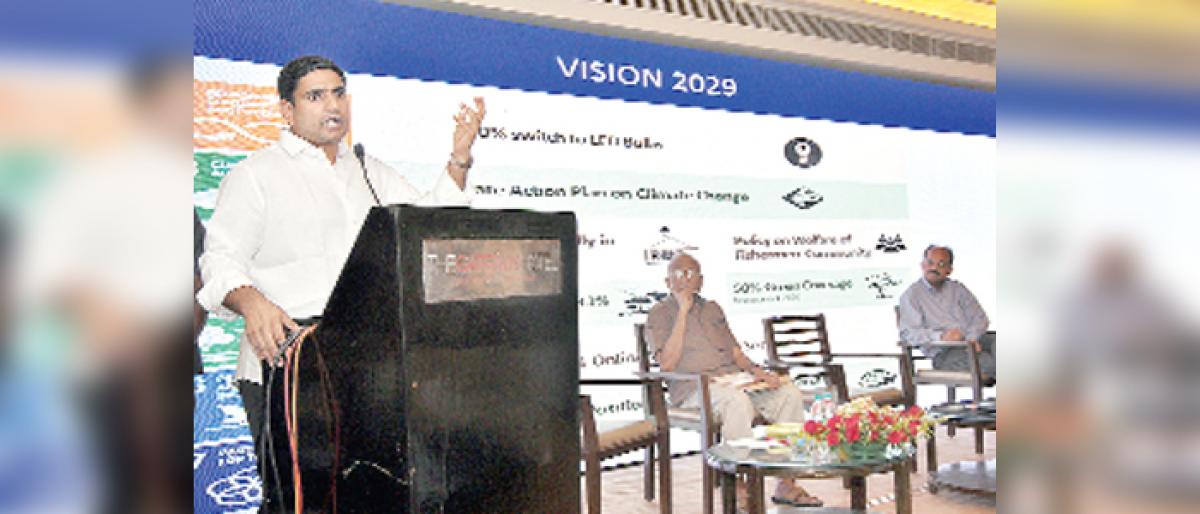 Highlights
Panchayat Raj and IT Minister Nara Lokesh said Technology plays vital role in the development of villages in the state He said real time governance and CM core dash board are very useful to monitor the activities in the rural areas and helpful for the sustainable development of the rural areas
Vijayawada: Panchayat Raj and IT Minister Nara Lokesh said Technology plays vital role in the development of villages in the state. He said real time governance and CM core dash board are very useful to monitor the activities in the rural areas and helpful for the sustainable development of the rural areas.
He was the chief guest at the workshop on 'High level consultation on Localising sustainable development goals' organised by by Panchayati Raj department in a hotel here on Tuesday.
Addressing on the occasion, Nara Lokesh said the government is introducing electronic health cards in the villages to ensure health security to the villagers and installing 30 lakh LED bulbs in the villages of the state.
He further said 11 star ratings are being implemented for the development of villages and it is based on infrastructure development, education, health, protection to women, and other local issues.