The Success Story of NP Kunta Project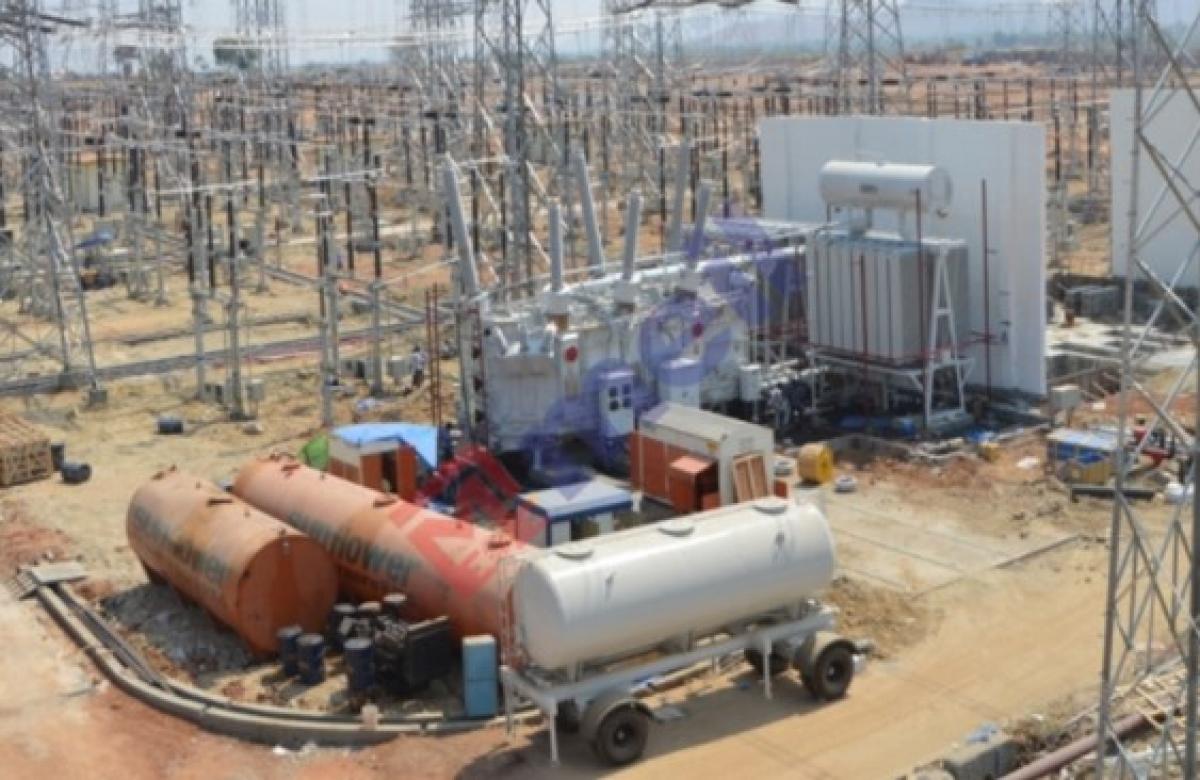 Highlights
MEIL achieved a rare distinction and created a national record by constructing a substation in the least number of days.
MEIL achieved a rare distinction and created a national record by constructing a substation in the least number of days. MEIL won the tender from Power Grid Corporation of India Limited (PGCIL), which is one of the renowned NavRatnas, for the establishment of a substation in NP Kunta (Nambulapoolakunta) Near Kadiri in Anantapur district of Andhra Pradesh. PGCIL honored MEIL with a memento and a certificate of excellence for the early completion of the project. MEIL built the 400/220 kV substation at NP Kunta in an unprecedented time of seven months. PGCIL announced MEIL's distinction in a press release. PGCIL also felicitated MEIL with the 'Best Debutante Award' for raising the bar with regards to project completion timelines. Simultaneously MEIL got "UTSHKRUSHTATHA PURASKAR" from PGCIL.
The NP Kunta project is built for the purpose of external evacuation of power from a solar park under AUMSP 1500 MW. The completion target was twelve months and MEIL completed the project five months earlier without compromising on any of the quality parameters. The client PGCIL mentioned about this distinction on their website. The central minister of power also added a note in his official facebook account congratulating PGCIL for the achievement. The estimated time for design, engineering, manufacturing, construction, testing, and commissioning for a typical project of this magnitude is usually 15-18 months. This implies that MEIL completed the project in about one-third of the required time.
PGCIL handed over the required land to MEIL by 25th September 2015. As a part of this project, MEIL constructed and set-up a500MVA 400/220 kV capacity auto-transformers (3 nos.), and a 125 MVAR bus reactor. The other major components are 400 kV 100 AVAR station (1 no.), two 400 kV bus-lines (2 nos.), 400 kV tie bays (4 nos.), 220 kV line bays (4 nos.), 220 kV bus coupler bay(1 no.), 220 kV transformer bus coupler bay(1 no.), and 220 kV 500 MAV auto transformer bays (3 nos.), along with the construction of drains, roads, culverts, control rooms, bay kiosk, transit camp, and firefighting pump house.
MEIL completed the project in spite of the difficult terrain, and strict guidelines and restrictions. During the preparation phase, the project team conducted some blasts to advance through rocky areas. At the time of execution in 2015-16, the area was affected by incessant rains. Regardless of these hurdles, the project team marched ahead with its plan. The project was inaugurated on 25th April 2016, and has been evacuating power without interruption for the last two years.
In 2016-17, PGCIL has put five major substations into operation. Out of these, the NP Kunta project stands out as a benchmark since it was completed on war footing and by adhering to strict quality guidelines. PGCIL stated that the NP Kunta project is a major step in linking power generated from renewable energy to the grid.