CSS Corp positioned in Winner's Circle in HfS Research's Telecommunications Operations Services Report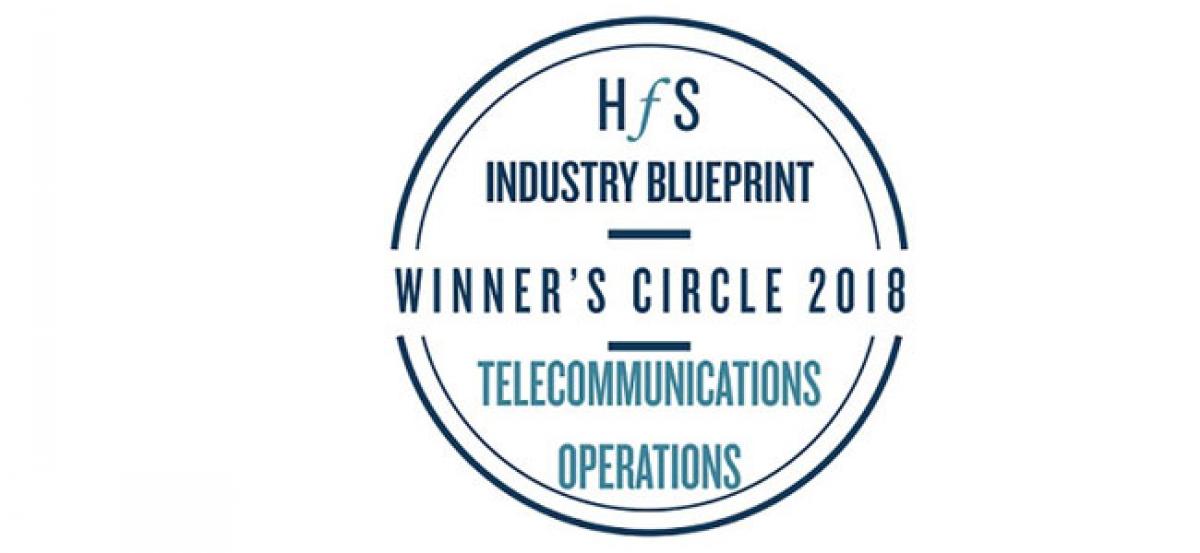 Highlights
CSS Corp, a newage IT services and technology support company, today announced that it has been recognized in the Winners Circle in HfS Researchs Blueprint 2018 report on telecom operations services
Bengaluru (Karnataka) : CSS Corp, a new-age IT services and technology support company, today announced that it has been recognized in the "Winner's Circle" in HfS Research's Blueprint 2018 report on telecom operations services.
The report assessed 18 service providers in execution and innovation, covering aspects including strategic vision, investments in future capabilities, robust services delivery, and driving new insights and models.
The report positioned CSS Corp as a leader in telecom operations services that excel both at execution and innovation. CSS Corp has been enabling telecom organizations to improve customer experience, create new revenue streams, and enhance operational efficiency, strategically aligned with their business goals. The company has been investing heavily in the Triple-A Trifecta (AI, Automation, and Analytics) to improve Average Revenue Per User (ARPU) and enable differentiated growth opportunities for the telecom and networking industry.
Elena Christopher, Vice President - Industry Research at HfS Research, "Telecommunication firms and their ecosystem partners are working diligently to modernize their core businesses while simultaneously investing in and developing new offerings. CSS Corp has quietly emerged as a strong service partner for these firms helping to enable the digital transformation of network services and customer experience, enabling both optimization and new revenue potential. These timely skills coupled with industry-leading relationship management and flexible business models have elevated CSS Corp to the HfS Winner's Circle."
Manish Tandon, CEO, CSS Corp, said, "Telecom companies are shifting gears towards an ecosystem-based business model partnering synergistically with digital content service providers. With seismic changes in the market environment and increased executive push towards digitization, telcos are forging new business models to create and capture value. Our vision to drive growth for telecom and networking companies is driven by a clear appreciation of these disruptive forces and deep understanding of the telecom industry."
"Being recognized in the Winner's Circle by HfS Research is an important milestone that validates our innovation and execution capabilities in telecom. We continue to seek out new opportunities for co-innovation and collaboration with our clients, laying a clear vision for the industry as a whole," he added further.
Sunil Mittal - EVP, Chief Sales and Marketing Officer, said, "Leveraging our deep industry know-how, we have continuously endeavored to digitally enable telcos to transform from traditional service models to new age service models. This recognition by HfS Research is another testimony to our capabilities and reinforces the faith that our customers and stakeholders have shown in us over the years."