Aditya Birla Group sells More for Rs 4,200 crore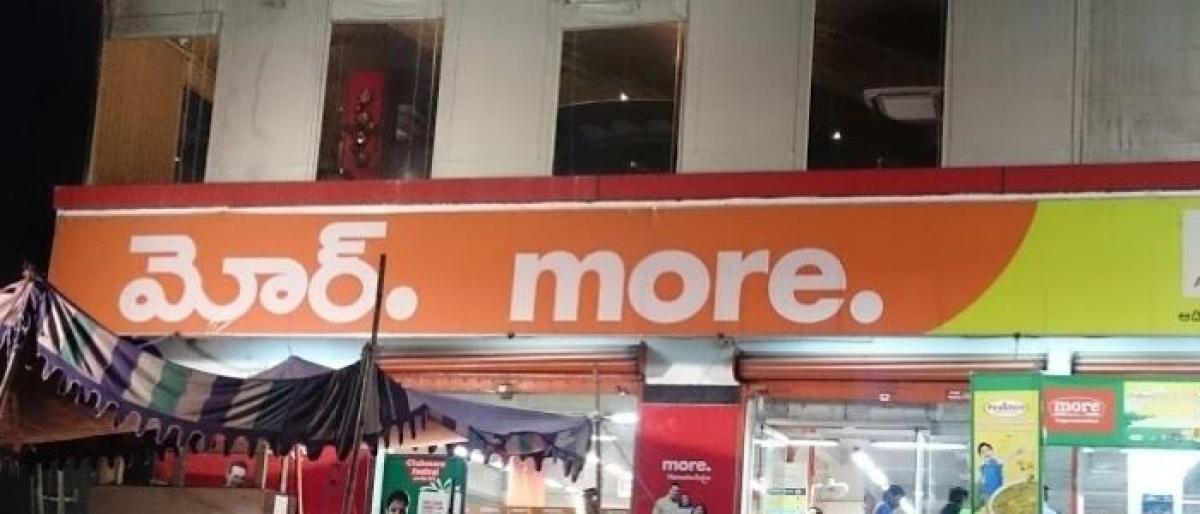 Highlights
India has witnessed yet another mega deal in retail space with Samara Alternative Investment Fundowned Witzig Advisory Services acquiring Aditya Birla Retail Ltd ABRL, which runs More chain of stores Though both the companies did not disclose the sum, the retail chain was reportedly sold at an enterprise value of Rs 4,200 crore
​Hyderabad: India has witnessed yet another mega deal in retail space with Samara Alternative Investment Fund-owned Witzig Advisory Services acquiring Aditya Birla Retail Ltd (ABRL), which runs 'More' chain of stores. Though both the companies did not disclose the sum, the retail chain was reportedly sold at an enterprise value of Rs 4,200 crore.
This mega deal comes close on the heels of US retail giant Walmart acquiring Flipkart for $16 billion earlier this year. In a statement, RKN Retail, a part of the Aditya Birla group, said it along with Kanishtha Finance and Investment Pvt Ltd and ABRL, has entered into a share purchase agreement (SPA) with Witzig, to sell their combined stake of around 99.99 in ABRL. RKN Retail said its board of directors at a meeting held Wednesday approved the sale of its entire 62.19 per cent stake in ABRL to Witzig.
Subsequently, the company jointly with Kanishtha Finance and Investment Pvt Ltd and ABRL, entered into a SPA with Witzig, to sell their combined stake aggregating to 99.99 per cent in ABRL, it added. ABRL, part of $44.3 billion Aditya Birla Group, operates two different store formats - Supermarket and Hypermarket under the brand 'More'.
It operates 523 supermarkets across the country and some inhouse labels such as — VOW, Kitchen's Promise and Feasters. ABRL had ventured into food and grocery retail sectors in 2007 with the acquisition of Trinethra Super Retail and subsequently expanded its presence across the country. It is the fourth largest supermarket chain in the country after Future Group, Reliance Retail and D-Mart.
Interestingly, ABRL has been making losses for quite some time. The retail major closed last fiscal with revenues of Rs 4,400 crore, an upswing of 5 per cent from the previous year. It could bring down losses from Rs 644 crore in 2016-17 to Rs 490 crore in FY18.