Ki & Ka will appeal to urban audience and worth a watch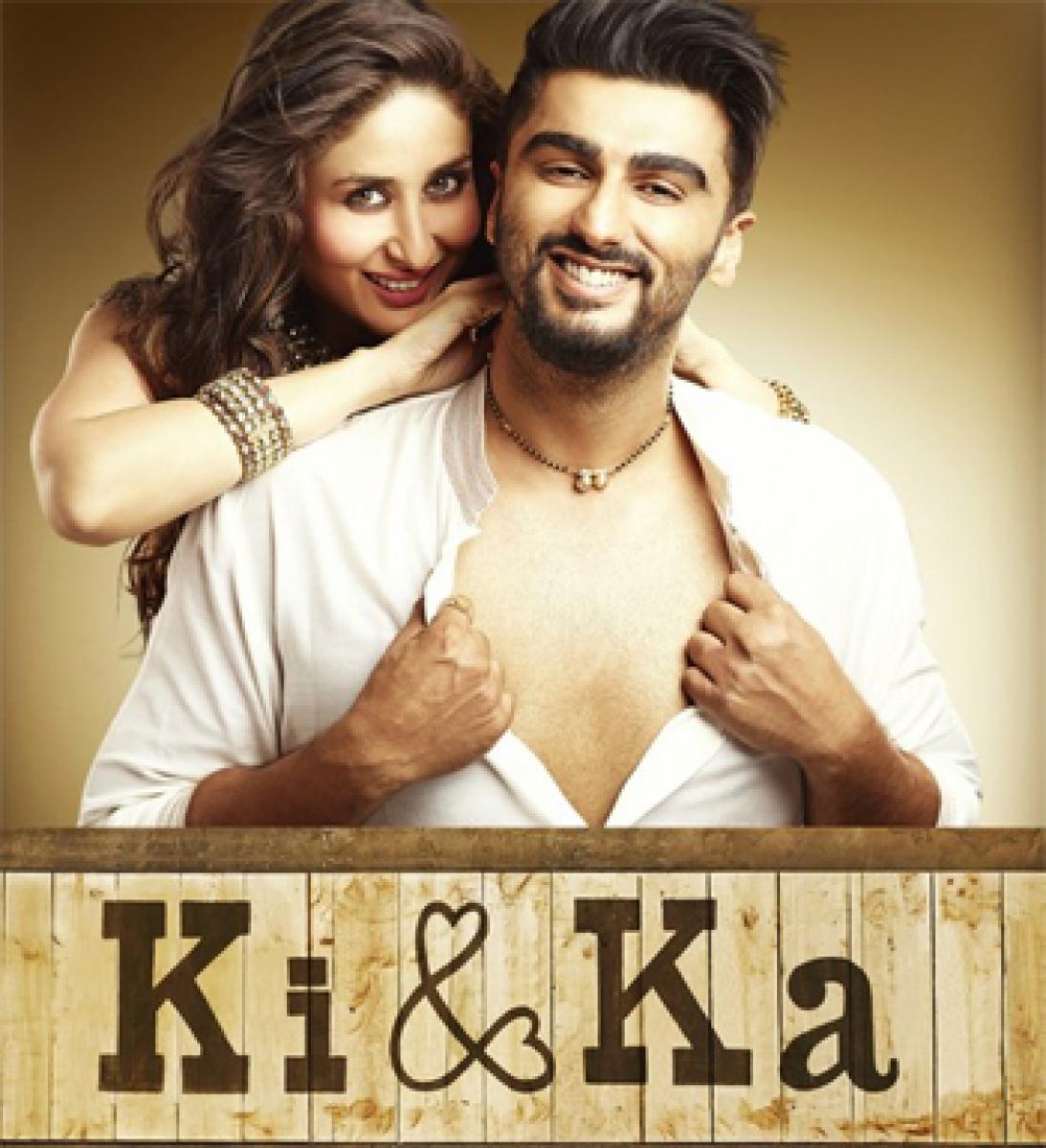 Highlights
Dealing with gender bias and role reversal, \"Ki & Ka\" is a well-executed love story of an unconventional couple.The narration begins on a forced note with Kia (Kareena Kapoor) in the midst of a wedding celebration, giving a spiel on telephone as to why she prefers to remain single, thereby shocking everyone there. This and the following scene in an aircraft where Kia meets Kabir (Arjun Kapoor) see
Dealing with gender bias and role reversal, "Ki & Ka" is a well-executed love story of an unconventional couple.The narration begins on a forced note with Kia (Kareena Kapoor) in the midst of a wedding celebration, giving a spiel on telephone as to why she prefers to remain single, thereby shocking everyone there. This and the following scene in an aircraft where Kia meets Kabir (Arjun Kapoor) seem calibrated, enforcing the premise of the film.
It is amusing to watch Kabir explain "I want to be like my mom, who was an artist" and his fixation to be a home-bound husband.
What follows is how the two of them defy norms and yet forge a bond. Their brief romance, instant wedding sans any rituals and their routine married life, forms the story. It is the curiosity factor as how the tale will unfold that keeps you hooked to the very end.
Writer-director R. Balki's characters are perfectly chiselled with the right amount of emotional overtures, making them convincing and relatable. The plot, set in a hassle-free society, is taut, formulaic and evenly paced with no overtly major dramatic twists. It does not navigate through a cliched path, which is what makes the film questionable, yet refreshingly acceptable.
The screenplay is extremely measured while presenting both Kabir and Kia leading their routine independent lives yet interestingly entwining their lives. Also, the fountain is effectively used as a metaphor to show the rising emotional turmoil that plagues Kabir, but its repetitive use kills the joy of subtlety. And that holds true too for the constant and pronounced reminder of the premise.
The dialogues are crisp, simple and ingeniously witty. They are intermittently spiked with rhetorical questions which often elicit a chuckle.
Consider it as the perfect casting or good acting, Arjun Kapoor slips into the shoes of the considerate and poised Kabir Bansal, with ease. He nails his character to the tee, playing the exceptionally progressive husband with kind fervour, that is neither repulsive nor comical. He is simply charming as the pragmatic trend setter.
Kareena Kapoor Khan plays Kia, Kabir's ambitious, corporate-escalating wife and the bread-earner of the family with equal passion and conviction. But somewhere down the line, she does not rise from her own mould of being Kareena Kapoor Khan, the actress.
Of the supporting cast, Swarup Sampat shines as Kia's equally broad-minded mother and Rajit Kapur is perfunctory as Kabir's obstinate, tradition-abiding father, who shares an awkward relationship with his son.
Jaya Bachchan and Amitabh Bachchan, in guest appearances, are a pleasant surprise, essaying their real lives, which beautifully integrates into the narrative.
The film has sleek production values expected of an A-lister, but P.C. Sreeram's camera work with a few blur frames fluctuates, giving you visuals befitting a television production.
The song "Foolishq" does not integrate well into the narration while the number "He is the most wanted munda" is effectively used to show the parallel tracks of Kabir at home and Kiya at her office -- both excelling in their respective areas.
Overall, "Ki & Ka" will appeal to the urban audience and is worth a watch for Arjun Kapoor's honest performance.
By Troy Ribeiro