Kangna's love letters to Hrithik leaked: Read full messages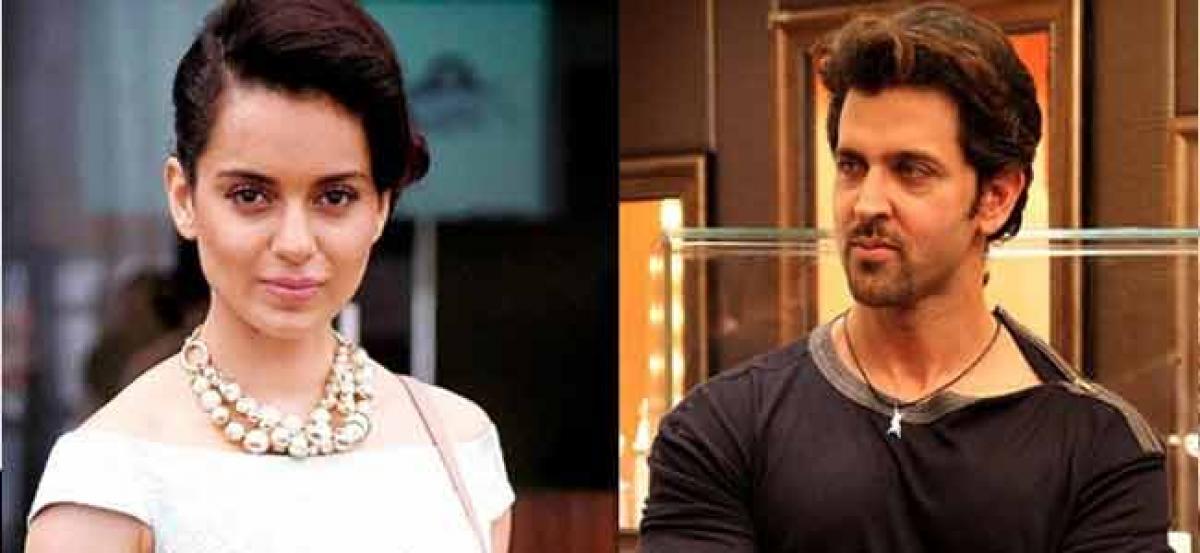 Highlights
the Hrithik-Kangna saga is getting murkier by the day. While Hrithik maintains that he had absolutely no relationship with the Krrish 3 actress on a...
the Hrithik-Kangna saga is getting murkier by the day. While Hrithik maintains that he had absolutely no relationship with the Krrish 3 actress on a personal level, Kangna claims otherwise. However, the leaked emails, a reproduction of what Kangna wrote to Hrithik only goes to show that the love was one-sided.
check out Leaked Kangna's love letters to Hrithik over emails to know it all
August 17 2014
"Sometimes I feel so unsure of everything. Does our love really exist or it's just a phantasy? Is our love for real or is it an imaginary person that I talk to? Why don't you ever talk to me? If our love is real then why is it intangible? Real things are tangible, aren't they? What if someday I meet you and you tell me that you haven't received anything, you don't even know me, you never loved me. What will I do then? Will I ever recover from that revelation of that fatal reality. Will I get another chance to start all over again? Or will my life just be a broken dream?"
Another email reads...
"Baby I feel when we start to date, I won't like to see your pics and news on the net like this. It confuses me and can cause complications in our relationship."
Kangna's confessions over email
"Your song is really good. I saw it again. I hope you didn't feel bad about what I wrote. I am sorry is I made you feel bad. I am really unhappy that we don't talk. Also I found out that I have Asperger's Syndrome. I am stressed about it. If you get time read about it. I have 98 per cent symptoms. I realised there are many things about me that ain't normal. I am so confident all the time even in moments of incompetence and failure. It seems unnatural to me and everyone around me."
September 3 2014
"It's just too hard to be sending these mails and never hearing back."
"I get up in the morning and the first thing I google you. Try to find one new picture, one new interview, any news to start my day. I hope this routine ends soon and instead of googling you I could make a call to hear you, hear your voice, talk to you and start my day."
October 9 2014
"Actually I am glad you didn't pick up. What would I say? How will I sound? What is the right way of saying hi? I had so many questions in my mind that I was on verge of hysteria. I love you jaan."
November 2, 2014
"Baby I can't believe I met you. You look so sexy. I am in bed now but I got stuck outside SRK's house for 30 mins. It's so crowded out there. I don't remember what all I said. I was so nervous, this is the thing I am a different person on my own but when I am with you, I am so nervous like a teenager. I was getting knots in my stomach, thats how you make me feel. I love this feeling. I wonder what will happen when you will pull me close and kiss my mouth. I am sure I am gonna faint."
November 13, 2014
"Also I am thinking when are you shifting to your new house baby? When your kitchen is ready I want to set it up. I don't want anyone else to do it. You will need staff there. We will have to interview people for that. It's a test and trial method. I'd like to train your staff on your requirements."
Subscribed Failed...
Subscribed Successfully...