Be true to yourself, draw lessons from your own life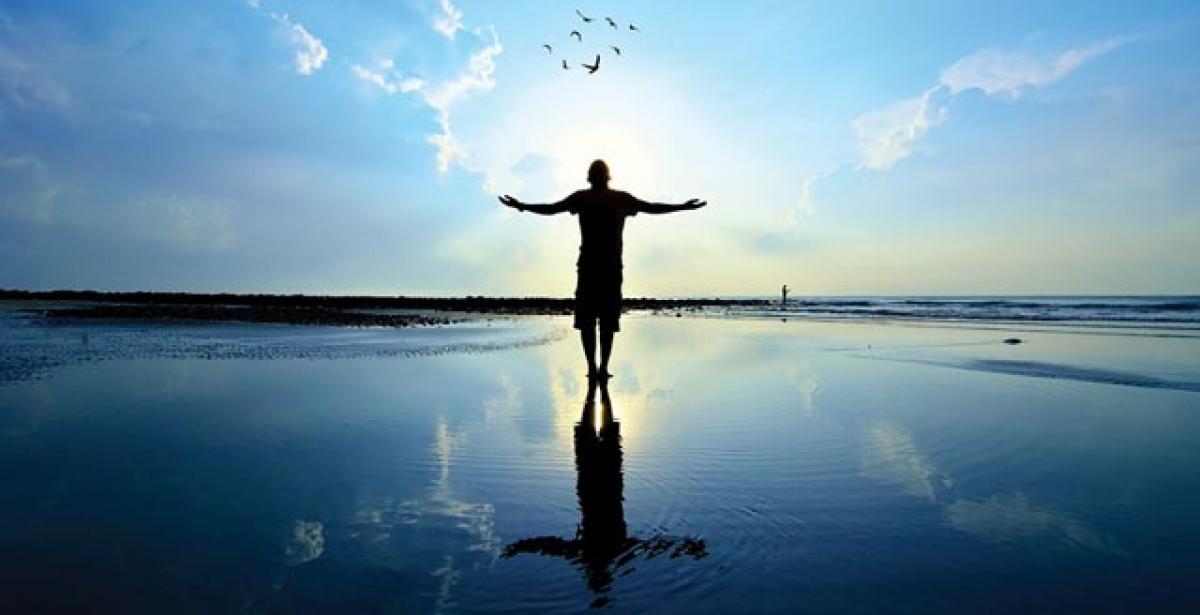 Highlights
It goes without saying that we often get inspired by the achievements of many great men and women and also develop an innate urge to emulate them.
It goes without saying that we often get inspired by the achievements of many great men and women and also develop an innate urge to emulate them. After all, wisdom always guides us. However, I personally feel that one should, at times, stay cool and retrospect into one's own life. You will be surprised to find that you might have many such lessons to offer. Inspiration can come from within too. It is only on a close reflection that we recall some moments from our own life that teach us invaluable lessons that help keep us in good stead all through our adult life.
Let me recollect an incident that happened when I was just seven-years-old. I and my siblings were doing our home-work. My father came home in a jubilant mood. He told my mother that his pay scales were revised. Although, I was too young to comprehend what it exactly meant, I surmised that my father was to get more salary. On the spur of the moment, I asked my father about our pocket money, which I argued had to be increased proportionately. He got furious. The sequence that followed can be imagined easily. Perhaps, my way of presentation might have infuriated my father.
Today, when I look back into that one incident, I feel that the spirit to fight for 'due share' has guided me all along, including in helping me get elected as a people's representative. Of course, I was perhaps wrong as a child, because a son cannot seek such rights from the father. But, that steered me in later part of my life.
The first time that I was away from my home was when I had to study Intermediate. Having come from a remote part of the State, Adilabad district, it was nothing less than a cultural shock for me when I arrived in the ever bustling city of Hyderabad. Everything seemed enticing - theatres, shops, markets and what not.
Life was very colourful even at that time. But, strict financial discipline that was imbibed during my upbringing helped me to stay grounded and on track. One of the first lessons in life that stayed like a benchmark was that money was something that could be either perilous or powerful depending on one's habits. Although essential for survival, money had the potency to destroy life.
I still remember how my friends, who were given more than the required money, fell prey to vices. I was never made uncomfortable. At the same time, I was never left with unreasonable surplus money. It invariably meant that the shoe-string budget entailed a tight-rope walk. Blessed I was because it helped me to walk straight in life. Children may curse parents for not giving more money. But, as they grow older, and face life's challenges, one too many, they recollect those 'tight' moments and rejoice the lessons learnt and the economic sense that was drilled into.
Once, I and my friends went to Indira Park for a pleasant trip. Some of us were shocked when one in the group started smoking, almost like a film hero. Being all of 16, and vulnerable, I was also tempted to give it a try. Suddenly, I became emotional. Am I being morally right? Did my parents send me to Hyderabad for indulging in such escapades? Should I be motivated by others' actions or should I be a model for others, were questions that came in double-quick succession. If those questions had not cropped up, perhaps I would have become a smoker. That was the first and the last time I had a couple of puffs.
Never do anything without thinking. A moment of introspection can filter lot many undesirable things. Despite the worldly allure, always remember that you should be an example for others rather than blindly following someone into a wrong thing. I must admit that the description of Lord Rama by Tulasi Das in 'Ramacharitamanas' has had a profound influence on me right from childhood. The moment when I took a cigarette in my hands, the exemplary personality of the epic hero flashed across my mind and compelled me to rethink and repel.
At the age of 20, I graduated in electronics. Still, I did not like the subject. Chemistry, which I was always fond of, got distanced from me as I thought a degree in electronics was equivalent to engineering. It was again someone's advice. I was caught in a defining moment when I had to decide between a post-graduation in electronics and make a career shift that was more to my liking. Ambiguity would destroy my career. Treading a different path is always exciting, in spite of the thorns along the way.
I listened to my inner calling, dumped physics and electronics and moved towards journalism. The roots were in my childhood experience. My active participation in elocutions, debates and other literary activities came to my rescue. No experience goes waste because they will come in handy at some point in time. I had no inkling that my extracurricular pursuits would steer my professional life. Let me also confess that my grounding in science, especially mathematics, play a significant part when I analyse political, social and economic developments.
Our life itself is a fund of rich experiences that can provide us with a long list of do's and don'ts. Look back at every stage of the growing up years to get not just solace but myriad alternatives to move on. We should always be happy with what we have done. But, never be dishonest to yourself. When you read your own past, you should be true to yourself whether or not you openly acknowledge.