Ultrathin electronic tattoos may lead to next-gen wearable devices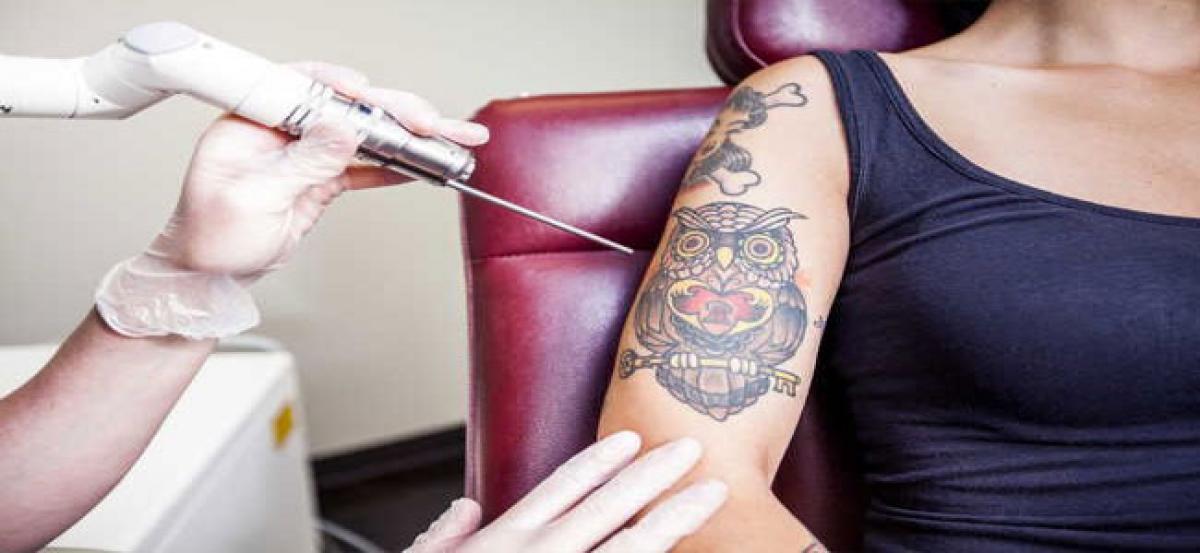 Highlights
Scientists have developed highly flexible, ultra thin tattoolike circuits using an offtheshelf printer that can adhere to human skin and could power the next generation of wearable devices
Washington: Scientists have developed highly flexible, ultra thin tattoo-like circuits using an off-the-shelf printer that can adhere to human skin and could power the next generation of wearable devices.
The low-cost process adds trace amounts of an electrically-conductive, liquid metal alloy to tattoo paper that adheres to human skin. These ultrathin tattoos can be applied easily with water, the same way one would apply a child's decorative tattoo with a damp sponge. Other tattoo-like electronics either require complex fabrication techniques inside a clean room or lack the material performance required for stretchable digital circuit functionality on skin.
In addition to low-cost processing, these tattoos provide other advantages. Since they have mechanical properties similar to lightweight fabrics, they remain functional under bending, folding, twisting, and strains up to about 30 per cent (which is the typical stretchability of human skin). They can conform and adhere to highly curved 3D surfaces, like a model of a human brain or a lemon. pplications for ultrathin, compliant tattoos include epidermal biomonitoring, soft robotics, flexible displays, and 3D-transferable printed electronics.

Subscribed Failed...
Subscribed Successfully...