North and South Korea to hold high-level talks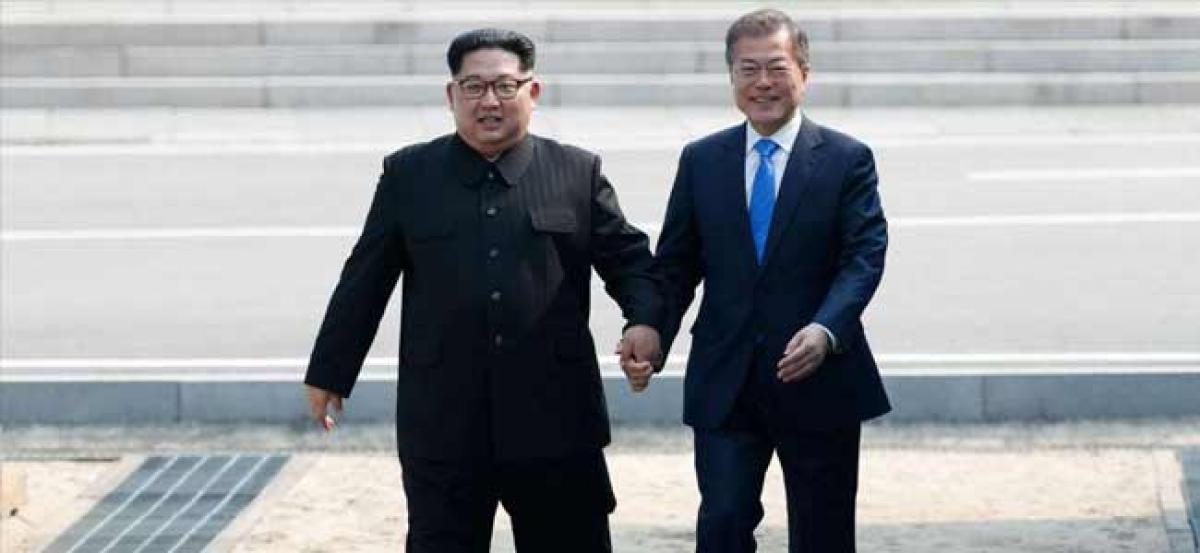 Highlights
North and South Korea are slated to hold highlevel talks on October 15 to discuss ways to implement the latest summit agreement signed by the two leaders of the Korean countries in Pyongyang last month
North and South Korea are slated to hold high-level talks on October 15 to discuss ways to implement the latest summit agreement signed by the two leaders of the Korean countries in Pyongyang last month.
The South Korean Unification Ministry said that the two sides would hold the meeting at Peace House in the border village of Panmunjom in the Demilitarised Zone (DMZ).
While South Korea had proposed to hold the talks on Friday, North Korea proposed an offer for October 15, after which the two Koreas agreed, Yonhap News Agency reported.
Unification Minister Cho Myoung-gyon will lead the South Korean delegation, while a senior official, Ri Son-gwon is likely to represent North Korea.
The two sides will have "consultations in general on how to implement the Pyongyang Declaration in September and decide schedules for follow-up negotiations by field," the Unification Ministry said.
The issues that are expected to be brought into the negotiating table would be the plan to launch a joint military committee and an on-site survey of the North Korea's roadways and railways for modernisation.
Other topics on the agenda could also include Seoul's push for a united Korean team in the 2020 Tokyo Olympics and a joint bid to hold the 2032 Olympics, and Pyongyang Art Troupe's plan to perform in Seoul later this month.
On September 18, President Moon Jae-in visited Pyongyang and held talks with North Korean leader Kim Jong-un. The visit was largely aimed at brokering the stalled talks between North Korea and the United States over the former's progress of denuclearisation and to discuss steps to further improve inter-Korean ties.
The two Koreas signed a joint statement to cease hostilities and work for peace in the peninsula. The two sides also agreed to take "additional steps" to achieve the process of denuclearisation.