PCC president Uttam and senior leader JanaReddy visited Revanth's house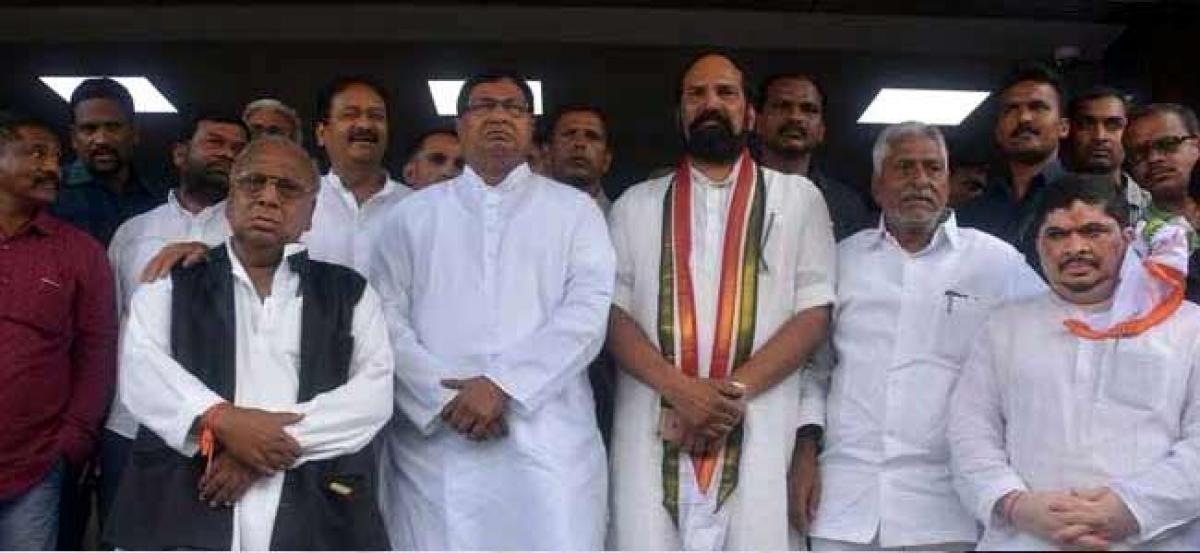 Highlights
PCC president Uttam Kumar Reddy ans Senior Congress leader K JanaReddy condemned the IT Raids on Revanth Reddy house They criticised the Central and State governments for targetting the congress leaders including revanth reddy for their political gains
Hyderabad: PCC president Uttam Kumar Reddy ans Senior Congress leader K JanaReddy condemned the IT Raids on Revanth Reddy house. They criticised the Central and State governments for targetting the congress leaders including revanth reddy for their political gains.They alleged that Prime Minister Narendra Modi and Telangana CM K Chandrasekhar Rao with political conspiracy are targetting congress leaders by different ways and lodging cases and doing IT Raids on them to threaten them and to get political benefits in the forth coming elections.Congress party and it's leaders including the party workers will not be threatened with these sort of cases and Raids they said.
As the PM and TRS supremo were aware that they are going to loose in the elections they are with conspiracy trying to destabilise the leaders which they never succeed.People are watching the undemocratic steps against the opposition leaders and misusing their power.
Earlier police is not allowed the congress leaders to go inside the house due to which they sat outside the house and briefed the media.
Congress leaders are demanding why the IT leaders and police officials are doing search operations without showing proper reasons to the family members and relatives of Revanth Reddy.