TRS has fulfilled all electoral promises: KCR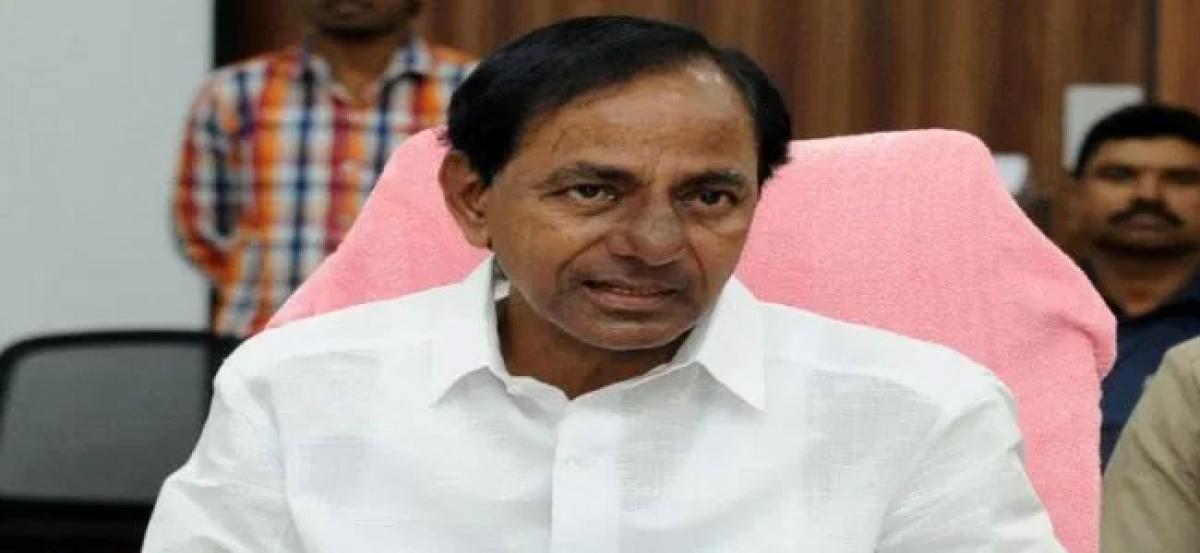 Highlights
Caretaker Chief Minister K Chandrashekhar Rao said that the TRS party has fulfilled all the promises that it made with the people in 2014 election manifesto
Hyderabad: Caretaker Chief Minister K. Chandrashekhar Rao said that the TRS party has fulfilled all the promises that it made with the people in 2014 election manifesto.

Addressing a public meeting in Khammam on Monday, KCR said TRS was the only party in India which 100% implemented its manifesto. However, he said Congress and TDP were misleading the people on the issue of double bed room houses and three acres of land for Dalits. He said the amount spent by TRS Government on construction of one double bed room house was equivalent to the amount spend by previous regimes on seven houses. He said all double bed room houses were given to poor at free of cost while previous Congress and TDP regimes used to collect money from the poor.

KCR said what TRS achieved in just four years was much superior to what Congress and TDP achieved jointly in 48 years. He said it was TRS Government which brought Telangana to the top position in the country in terms of growth rate. He said that his government was spending Rs. 43,000 every year on welfare.

The caretaker CM said the completion of Seetharama project was compulsory for the growth of united Khammam district. However, he alleged that Andhra Pradesh Chief Minister N. Chandrababu Naidu was creating obstacles in the construction of the project. He said Khammam was located on the banks of Godavari River which flows about 180 KM inside the district. Despite this, he said a major part of the district faces drought situation every year. He said that the TRS Government would complete the Seetharama project if voted to power again. He expressed confident that the TRS would win all 10 seats in the district.

KCR said that the TRS would play a major role in national politics in next Lok Sabha elections. He said TRS could even leader the national politics if it wins 16 Lok Sabha seats. He said both Congress and BJP have failed to run stable government at the Centre. He said people had voted to BJP believing the promises made by Prime Minister Narender Modi. However, PM Modi has failed to fulfil the expectations of common people. He said both the national parties were suppressing the rights of the States and therefore, now regional parties should take the Centre stage in national politics. Without taking the name of Chandrababu Naidu, he said the TDP chief would not make claims of uniting regional parties.

Later, KCR also addressed a meeting in Palakurthi constituency of Warangal district. He claimed that the TRS Government has fully implemented its manifesto and introduced more than 70 welfare schemes to benefit the poor.
Subscribed Failed...
Subscribed Successfully...