Vetoed CBI as it lost credibility: Somireddy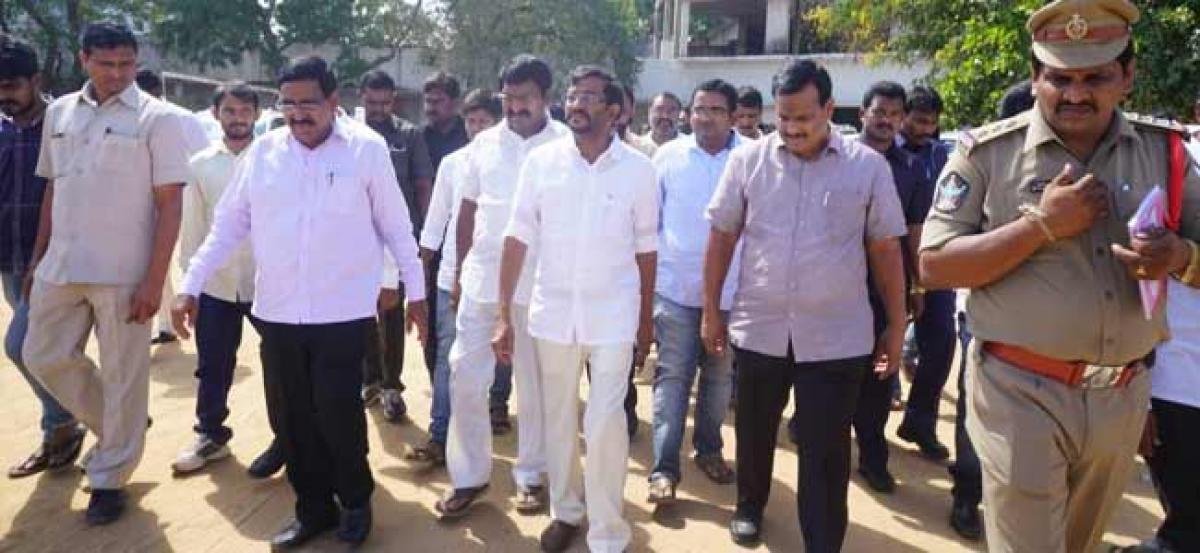 Highlights
Agriculture Minister Somireddy Chandramohan Reddy said they had vetoed involvement of the Central Bureau of Investigation CBI only because of internal struggle in the organization leading to incredibility He visited DPD venue in city on Monday and said the state government is have right to say to CBI for its involvement
Nellore: Agriculture Minister Somireddy Chandramohan Reddy said they had vetoed involvement of the Central Bureau of Investigation (CBI) only because of internal struggle in the organization leading to incredibility. He visited DPD venue in city on Monday and said the state government is have right to say to CBI for its involvement.
"The Union Government has made the apex investigation agency a puppet appointing their henchmen. The system has been spoiled with internal disputes and we had withdrawn our consent.
There are only 9 states across the country gave nod for their involvement. Still, there is no consent from Gujarat government. Now, the CM Chandrababu Naidu has succeeded in his endeavors to form an anti-BJP front to express their resentment," said Somireddy.
Subscribed Failed...
Subscribed Successfully...