Will fight Lok Sabha polls with JD(U) on 40 seats: Amit Shah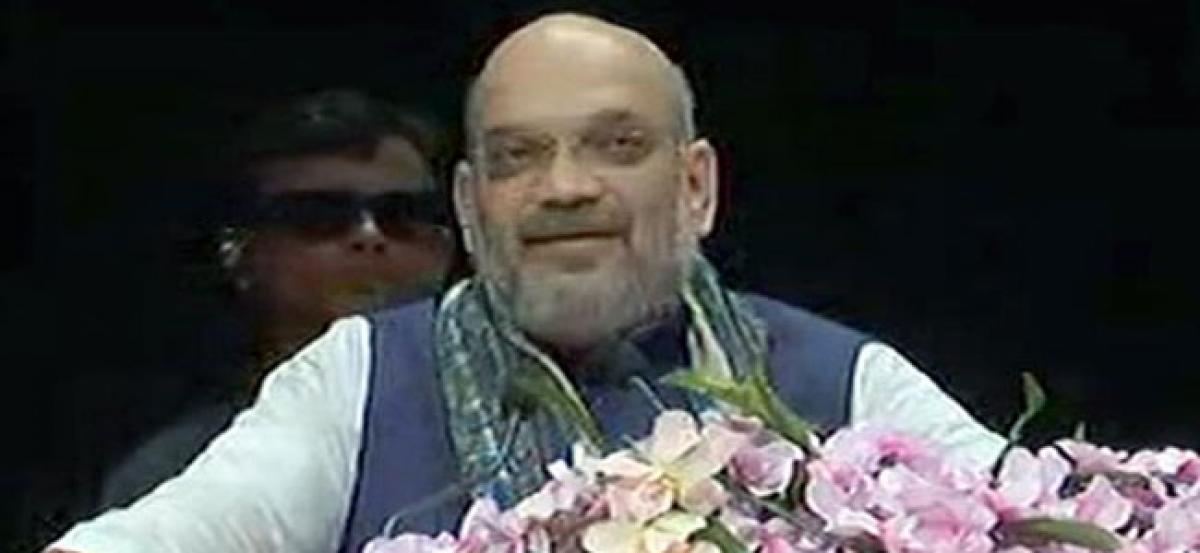 Highlights
Bharatiya Janata Party BJP chief Amit Shah clearly stated that their alliance with the Janata Dal United JDU is intact and they will fight the upcoming 2018 General Election together on all 40 seats
Patna (Bihar) : Bharatiya Janata Party (BJP) chief Amit Shah clearly stated that their alliance with the Janata Dal (United) (JD-U) is intact and they will fight the upcoming 2018 General Election together on all 40 seats.
Shah, who is on a day-long visit to Patna, made the announcement while addressing BJP workers here."Our alliance with Nitish Kumar will continue in Bihar. Nitish Kumar joined hands with the BJP as he was not able to stay with the corrupt people. Our alliance will win all 40 Lok Sabha seats from Bihar and form the NDA Government at the Center," he said.
Shah said the four generation of the Congress party failed to deliver what Prime Minister Narendra Modi Government did in last four years.
Shah and Nitish Kumar met earlier in the day for a breakfast meeting.The meeting, which was held to strengthen the alliance between the BJP and JD (U), comes in the backdrop of alleged differences between the two parties.Reports of an alleged rift between the JD (U) and BJP emerged over seat-sharing for the upcoming Lok Sabha elections.
Kumar later in the day will host a dinner for Shah at his residence to work out the differences.