Maoist sentenced to 27 months in jail under Arms Act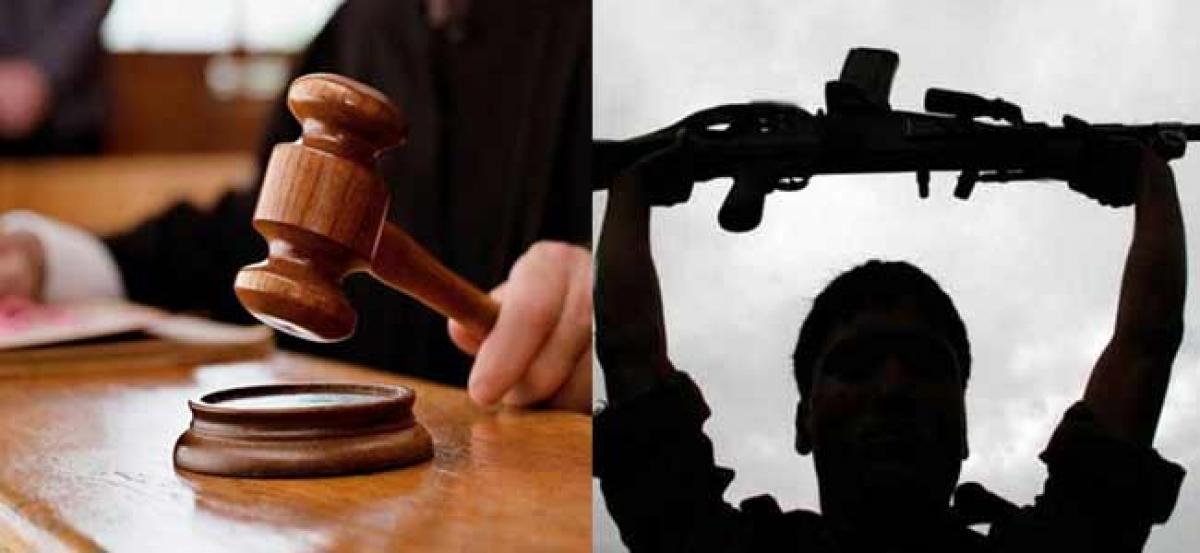 Highlights
A court here has sentenced a Maoist cadre to two years and three months in jail under Arms Act
Medininagar (Jharkhand): A court here has sentenced a Maoist cadre to two years and three months in jail under Arms Act.
The 1st class Judicial Magistrate, Rajendra Prasad, sentenced the Maoist Chotan Yadav yesterday.
The court also slapped a fine of Rs 5,000 and if he failed to cough up the amount, the convict will have to serve six months more in jail.
Yadav was arrested on January 21 last year along with a firearm and live ammunition from Mohammadgunj by a special police team.