Heavy rains leave houses submerged in Odisha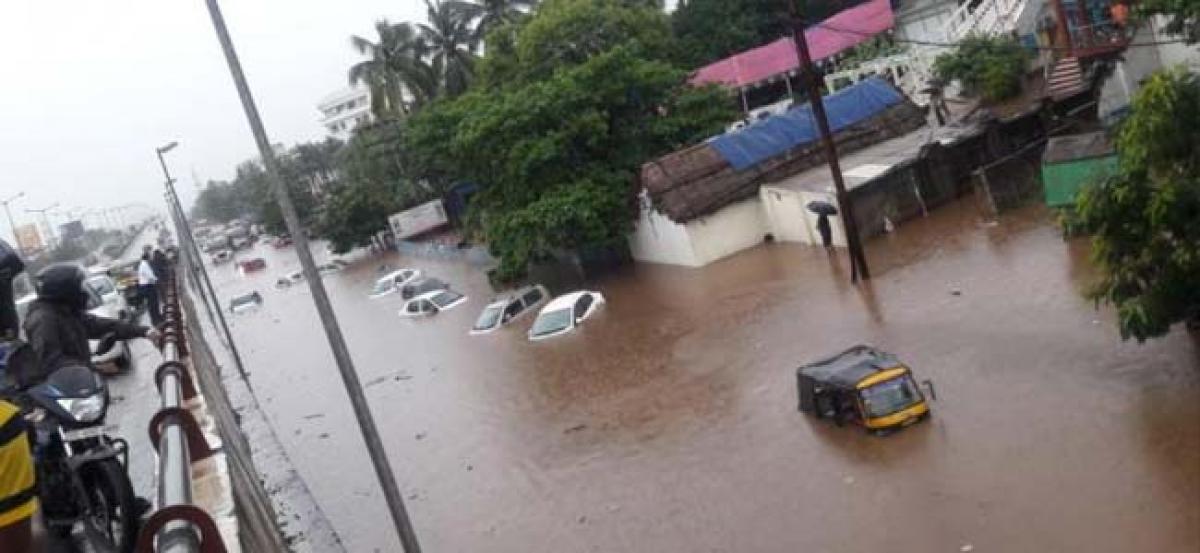 Highlights
Heavy rains have severely affected the life of a common man, especially in Cuttack, Kendrapara, Jagatsinghpur and Jajpur districts In Bhadrak district the Baitarani river was flowing above the danger level at Akhuapada with constant increase in the current However, there is no flood situation, a statement which was issued by the Special Relief Commissioners office said
KENDRAPARA/CUTTACK: Heavy rains have severely affected the life of a common man, especially in Cuttack, Kendrapara, Jagatsinghpur and Jajpur districts. In Bhadrak district the Baitarani river was flowing above the danger level at Akhuapada with constant increase in the current. However, there is no flood situation, a statement which was issued by the Special Relief Commissioner's office said.
There was extremely heavy rainfall in some coastal districts. Five districts have recorded average rainfall of more than 100 mm on Wednesday and Thursday. The India Meteorological Department warned heavy rainfall at a few places in the interior parts of the state on Friday.
Meenakshee Behera the mayor of Cuttack said 206 pumps were pressed into service in the city to drain out the rainwater. "The situation is under control," she said. At least 10 people were injured and around 7,000 mud houses collapsed in Kendrapara district on Tuesday and Wednesday.
The downpour flooded many low-lying areas at Pattamundai, Rajnagar, Aul, Rajkanika, Patkura, Derabishi and Mahakalapada of Kendrapara.
When Dasarathi Satapathy, the collector of Kendrapara was contacted, he said, " We are clearing drains to ensure that there is no waterlogging. Pumping of rainwater from residential areas is being carried out by the civic body."