Tariq Anwar quits NCP after Sharad Pawar praises PM Modi on Rafale deal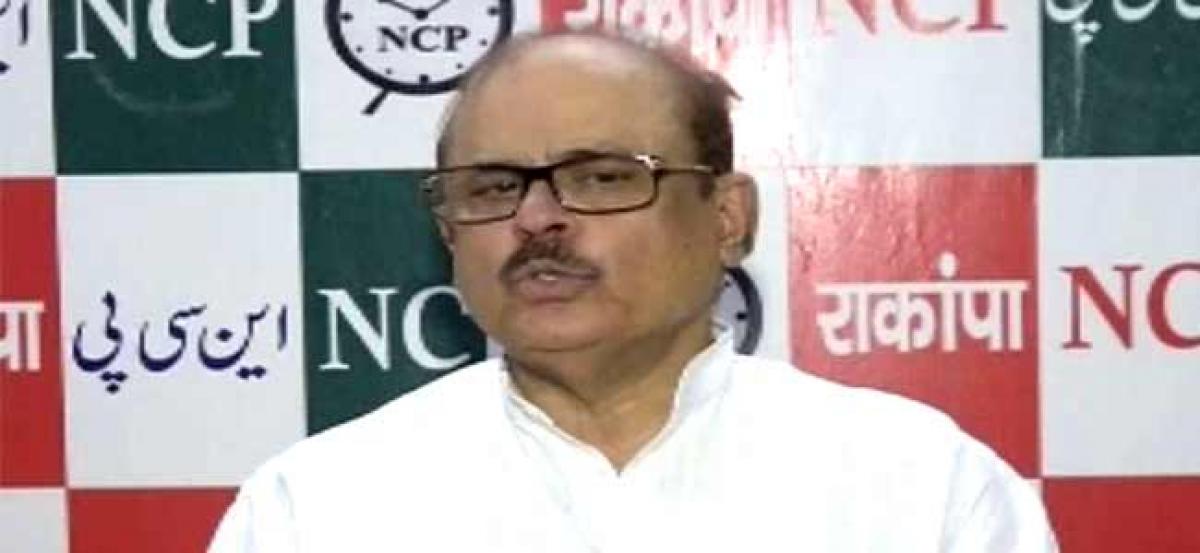 Highlights
Senior NCP leader Tariq Anwar has quit the party following differences with party president Sharad Pawars stand on the Rafale issue, a senior party leader said FridayThe leader said Anwar has also resigned as partys Lok Sabha MP
Senior NCP leader Tariq Anwar has quit the party following differences with party president Sharad Pawar's stand on the Rafale issue, a senior party leader said Friday.
The leader said Anwar has also resigned as party's Lok Sabha MP.
In an interview to a Marathi television channel this week, Pawar had said that Prime Minister Narendra Modi's intentions on the Rafale fighter jet aircraft deal were not wrong.
Reacting, BJP chief Amit Shah thanked him for 'placing national interest above party politics and speaking the truth'.
Anwar had quit the Congress along with Pawar over Sonia Gandhi's foreign origin.
The BJP and the Congress have waged war of words against each other since the stunning claims by former French President Francois Hollande that his government was told to rope in Anil Ambani's Reliance Defence at the behest of the Government of India.
On Thursday, ridiculing allegations over Rafale deal by Congress president Rahul Gandhi, Maharashtra Chief Minister Devendra Fadnavis said that, 'Congress president is making allegations when half of the Congress workers do not know whether Rafale is an aircraft or a cycle or a motorcycle.'
Addressing the valedictory session of the BJP state unit working committee meeting held at Rang Sharada in Bandra, Fadnavis said that Opposition was not in a position to counter politics of development. That is the reason, Fadnavis said, 'it was trying to create confusion by levelling baseless allegations on issues like Rafale. Congress leader Rahul Gandhi is making allegations on Rafale deal but half of his own party workers do not know as to whether Rafale is an aero-plane or a bicycle or a motor-cycle.
Before this, Congress leader Jaipal Reddy had alleged that French President Emmanuel Macron did not contradict Francois Hollande's claim on Rafale deal which was tantamount to the confirmation of his predecessor's claim.