Madras HC warns Endowments Dept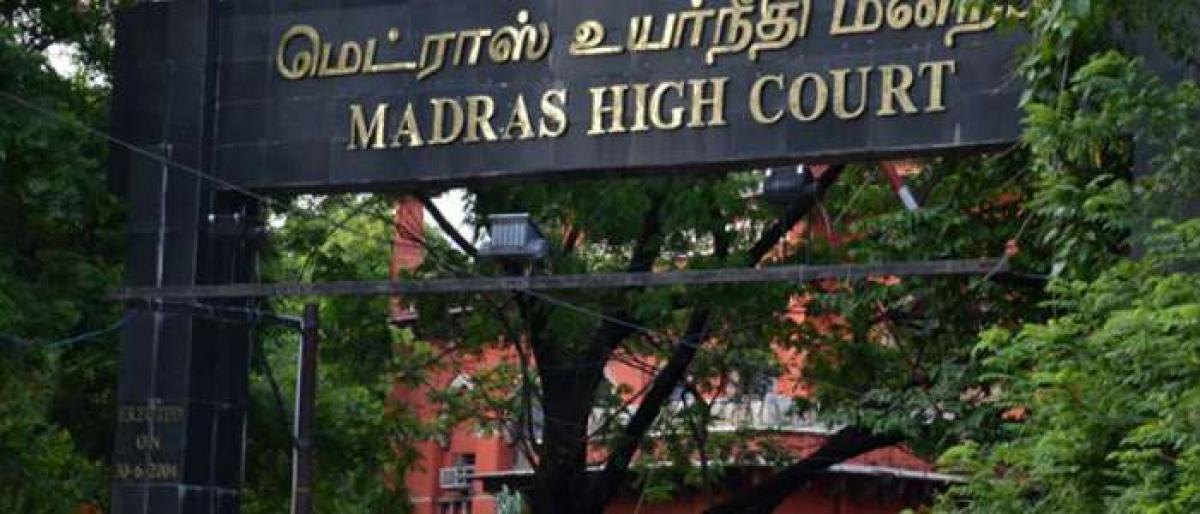 Highlights
The Madras High Court Thursday warned the Hindu Religious and Charitable Endowments HRCE Department of serious consequences if it was proved that the documents related to an idol at the famous Kapaleeswarar temple here were destroyed
'Destruction' of temple idol papers
Chennai: The Madras High Court Thursday warned the Hindu Religious and Charitable Endowments (HR&CE) Department of serious consequences if it was proved that the documents related to an idol at the famous Kapaleeswarar temple here were destroyed.
A special division bench of justices R Mahadevan and PD Audikasavalu gave the warning to the officials of the department after the counsel for the Tamil Nadu government submitted that the documents were destroyed.
The matter relates to a petition filed by Rangarajan Narasimhan of Srirangam in Tiruchirappalli district, seeking a direction to conduct a "Kumbhabhishekam" by installing a new idol of the peacock at the temple in Mylapore here.
Taking a serious view of the plea, the bench directed the idol wing of the police to inquire into the matter and file a report. It then posted the matter to next week.
The petitioner submitted that the idol of a peacock holding a flower in its beak at the temple was missing for long and now, there was an idol of the bird holding a snake in its beak, which was against the "agamas" (traditional codes for temples).
He also prayed for a direction for the removal of the present trustees and the officials of the temple and formation of a committee under a retired high court judge with "agama" experts for its administration.
On September 18, the bench had sought to know why the "archakas" (priests) of the temple had not brought the replacement of the idol to the knowledge of the government.