PEOPLE FAST LOSING PATIENCE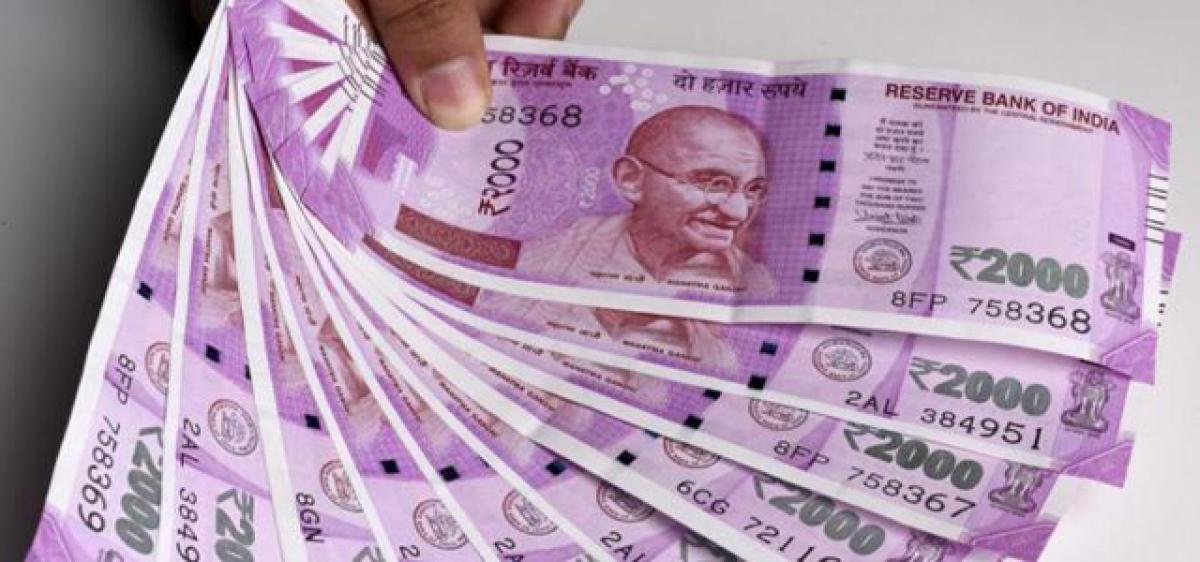 Highlights
They are forced to wait for hours at the ATMs and banks across the district but are not getting their money. The situation has not changed even a...
Nirmal: People who supported the Union government's move of demonetisation of Rs.500/- and Rs.1000/- notes to curb the black money, seems to be losing their patience with each passing day.
They are forced to wait for hours at the ATMs and banks across the district but are not getting their money. The situation has not changed even a month after the demonetization. When The Hans India's team enquired from different traders, daily wage labours, private school managements, small business holders, specially farmers the hardships that they were facing were indescribable.
When this reporter inquired a farmer Arjun from Brahmeshwar village, Kubeer Mandal of Nirmal District he lashed out at the Union government's decision.
"I sold 10 quintals of cotton and amount was transferred to my account, but I can't withdraw the amount from banks, I did not even get 10, 000/- in a week. How could I pay wages to labours who are waiting at my home.
Though I welcome the move , the government could have planned it better", he said. As fee collection in private schools is very poor, school management are unable to pay salaries to teachers in many schools across the district.
Speaking to The Hans, Nirmal district Private School Association President Srinivas Goud said. "Situation at schools across the district is so difficult, parents are unable to pay fee post demonetization and most of the schools have not paid salaries to their staff", he said.
iran, a private school teacher in Kalloor ,Nirmal district said, "I am suffering a lot, my child has been suffering for health ailment, I have not been paid by the school management, though management is ready to transfer amount to my account, I am unable to withdraw money because ATMs of rural areas are not operational." - He lamented. Situation at Bhainsa town and surrounding villagers is pretty miserable.
ATM of Andhra bank in Bhainsa and Basar have not been in operational ever since demonetizations announcement was made by union government.
People in most of the neighboring villages and mandals Lokeshw a r a m , Tanoor, Kubeer are coming to Bhainsa town to withdraw amount, total town seems crowded all along the day. Lasma Reddy, a farmer, from Kamole village, Bhainsa mandal said that he regularly visits the bank to withdraw money and added that bank officials were not allowing even Rs. 10, 000/- for the last month.

Sudarshan, a daily wage labour in Bhainsa said that his family is unable to meet daily expenditure. Employees in Nirmal district urged that they were unable to withdraw their salaries from banks and added that the government should not create problem to them as they pay income tax, they have appealed govt. to release in 500 and 100 notes instantly to mitigate the situation.
A milk vendor Ravindher Reddy, resident of Mategaon "I have not received any amount from the customers nowadays. Everybody is keeping credit, most of my customer ready to stop the purchase of milk but not tendering amount citingthe reason of demonetisation
-BY SATHYAPU SRINIVAS REDDY
Subscribed Failed...
Subscribed Successfully...