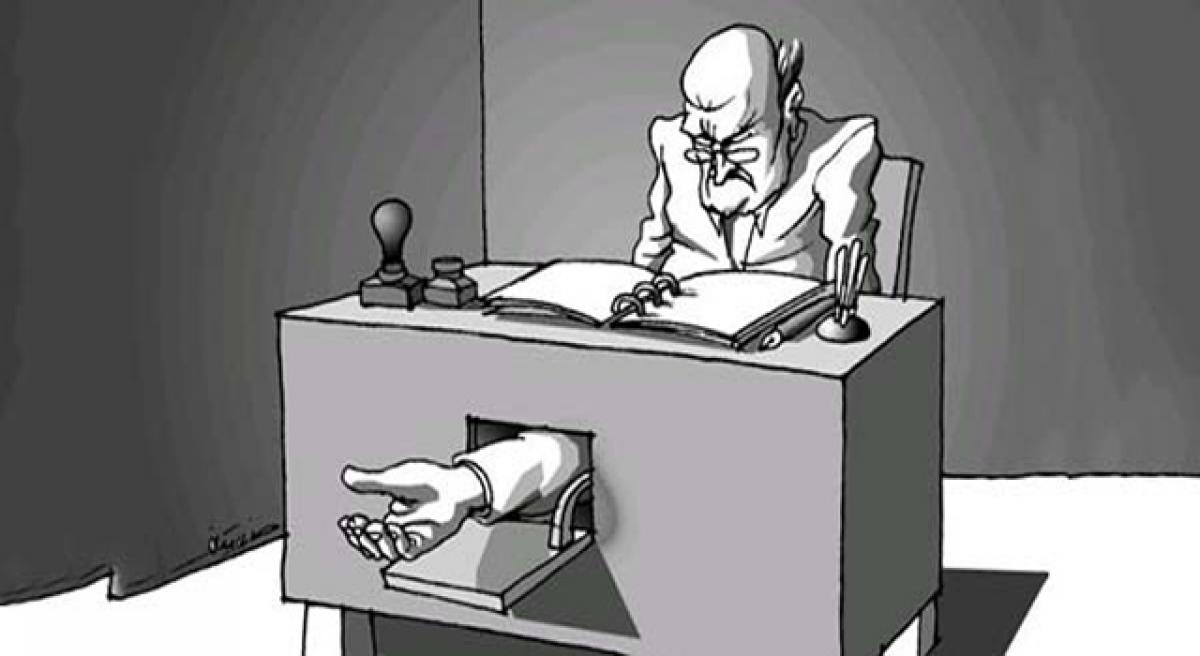 Highlights
The Lokpal and Lokayuktas (Amendment) Bill, 2016, was passed by the Lok Sabha on Wednesday last and the next day the Upper House also passed it. It...
The Lokpal and Lokayuktas (Amendment) Bill, 2016, was passed by the Lok Sabha on Wednesday last and the next day the Upper House also passed it. It allows extension of the time given to public servants and trustees and board members of NGOs, receiving government funds of more than Rs 1 crore or foreign funding of more than Rs 10 lakh, to declare their assets and those of their spouses.
Speaking on the bill, Minister for Personnel, Public Grievances and Pensions Jitendra Singh said the government had no intention to dilute the Lokpal bill. "We have no intention to dilute or to deviate from the Lokpal bill. Government stands by Lokpal Act and is committed to implement it in letter and spirit," he said.
"The message should also not go out that members have joined together to get away from the provision of stating their assets. It is also a fact under the Representation of People Act what we are declaring is much more than any other class or section of society," the Minister said.
Congress leader Anand Sharma urged the government to fulfil the task of appointing Lokpal. "This bill is being passed to have time to reach clarity and there is no intent to dilute the bill.
It is important for the entire house to bear in mind this country has seen enough turbulence. There was agitation, there was demand and then this bill was brought. It is incumbent on the present government to complete the process and appoint Lokpal, so the purpose of law is achieved," Sharma said.
Our honourable Parliamentarians did a good thing in coming together without diluting it or without seeking to opt out of stating their assets. Public opinion finally prevailed. It has been a long struggle for this to happen now whether one agrees with the Left or not.
Anyway, corruption is as old as the history of mankind itself and there is no denying the fact that it had only increased in the last few centuries. It is in this context that, when I was browsing through the voluminous chronicles of Bombay's corruption (remember Bombay is the first modern city of India) from the period of establishment of British Rule on the island that, I was particularly rankled.
No doubt, laws have been in place to fight corruption, but many an officer had been moved by the rhetoric of a golden fee and has parted with honour and wisdom at the sight of the filthy lucre. Laws were in place even then.
Marco Polo (1254-1322) who was in India in 1292 and was supposed to have passed the monsoon of 1293 at Thana (near Bombay) wrote: "...had a king of its own who owed allegiance to none but had a mutual understanding with the pirates who infested the neighbouring seas." That was the Hindu period of Bombay history. (Ref Yule's Marco Polo)
During the Mahomedan period in between (1350-1534) such a venality only continued. Alexander Hamilton in his New Account of the East Indies (published in 1774) wrote "the Mahomedans have the law in their hands and distribute justice best to those they pay best for it.
The judge's fees are 25 per cent on all sums the he pronounces due to the party whose plea is best supported with bribes or interest, for the justice of a cause seldom prevails."
Then came the Portuguese period and nothing much changed. A report sent to King Joao III of Portugal months before the arrival of Francis Xavier at Goa (May 6, 1542) states "..most enormous crimes escaped from punishment when the criminals were affluent enough as all methods for accumulating wealth was considered lawful, however opposed to honesty and justice, and extortion was openly advocated."
Sir James Mackintosh, the great Parliamentarian who also the Recorder of Bombay from 1804 to 1811 in one of his judgments said "corruption is prevalent in every quarter of the Company's territories as to tarnish the honour of the British name."
It continued through the British period Surat in the 17th century, too, and famous historians and record keepers like Malabari, Anderson and Fawcett truthfully traced the lineage of corruption among the Indian Civil and Medical Servants of their day from the Empire's early days.
Who could control the venom of lucre? Providence had endowed man with the capacity either to rise to a God or sink to a Devil. We all know that we have also been provided with the wings of volition to choose either ascending and going ahead or straying and sliding down into the mire.
As I browse through an old diary entry of a visit to the Historical Museum of Satara, whereupon, I stumbled across a few historical manuscripts. In one of those Captain Henry Gary, Governor (1667-1668) in his dispatch to the Secretary of State in London referring to his successor Sir George Oxinden had stated "doubtless so great an hypocrite lives not upon the face of the whole earth, nor a more prouder man and so damnable imperious that upon the receipt of some unpleasing lines from the Company, the best language he describes them as dogs, knaves, rogues and rascals."
Not one to be at the receiving end, Oxinden, his successor, stated that Gary was a man of unadvised vain glorious boastings and had barbarously taken money from his wife in his absence. These were all men of eminence and endowed with talent to occupy high offices!
There are several interesting testimonies to the times of the British that could be read from the mails, complaints and records sent and kept by the officials between Delhi and Bombay and Surat and Goa. My favourite work, of course, in exploring the dark side of the British period has always been that of J R B Jeejeebhoy (in fact my visit to Satara was prompted by this fine writer's work long ago) whose punctilious compilation titled 'Bribery and Corruption in Bombay' remains the best book till date.
There is a joke from the Illustrated Weekly of India during the last months of Great War concerning a professor who, when asked when the war would end, replied (this was with reference to a punishment delivered to an innocent man based on a hearsay false accusation of a witness propped up by the court itself):
"These real facts I've come across, - my plumber's sister's husband's boss/ Whose girl who's on the government staff, was apprised by her better half/ That his friend's wife when in a dance, was told by one returned from France/
That when he had been on his morning walk, he overheard a prisoner talk/ Of which the purpose this in brief, that he had met a local chief/ Who told him when that man he saw, that his old uncle's father-in-law/ Had in New York an astute friend whose barber knows when the war will end/ What time the clashing arms will cease, the world will bear the fruits of peace."
I prefer to end this on this lighter note. But, why this trip in a time capsule? Well, I trust the law makers and the law keepers. But how about those
splendidly endowed with the power to wriggle out of dirty situations and who would always end up finding means to escape? What can money not do? Alexander Pope answers: "Trade it may help, society extend/ But lures the pirate, and corrupts the friend/ It raises armies in a nation's aid/ But bribes a senate and the land's betrayed."
Subscribed Failed...
Subscribed Successfully...