Telangana Cricket Association fires fresh salvo at Hyderabad Cricket Association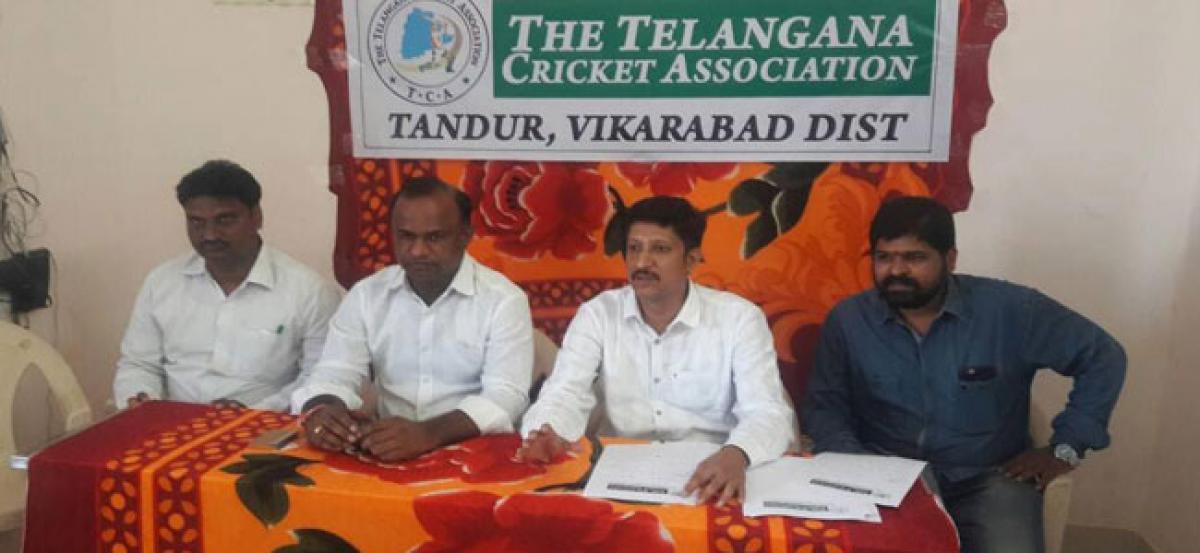 Highlights
The Telangana Cricket Association (TCA) on Monday came down heavily against the Hyderabad Cricket Association (HCA), which 'has been reduced to an object of ridicule for their ego-ridden personality clashes that are adversely impacting the players' morale even in Hyderabad.'
Tandur: The Telangana Cricket Association (TCA) on Monday came down heavily against the Hyderabad Cricket Association (HCA), which 'has been reduced to an object of ridicule for their ego-ridden personality clashes that are adversely impacting the players' morale even in Hyderabad.'
Lashing out at the manner the HCA was demeaning the State's image across the firmament, TCA Secretary Dharam Guruva Reddy told reporters here that HCA administrators had stooped to such low levels that they were even by-passing established BCCI norms that mandated State bodies to swear by transparency in selections, financial accountability, and overall governance.
'Where has the Rs 100 crore given by BCCI gone," he wondered. He said that Sunday's decision to expel former administrators Arshad Ayub and K John Manoj reflected their dictatorial tendencies as a means to settle scores with old foes.'
He was in the town to oversee selections of teams for the TCA Under-16, 19 and 23 age-group League at Government Junior College grounds. In accordance with the TCA blueprint, the U-16 league will take-off across the State on June 6 while the U-19 event commence on June 15.
Throwing the gauntlet and intensifying the fiery rhetoric, while rubbishing HCA claims of developing cricket in the districts, Guruva Reddy urged the HCA to accept an on-field challenge.He said 'we dare HCA to field a State team in any age-group they wish to and let them win over a TCA team. On their failure to win over us, the incumbent body should pack its bags lock, stock and barrel.
'It is ridiculous that rather than actually developing the sport in the districts, the elitist sections of the HCA are keen on brining on board corporate honchos as members,' he lamented.
Subscribed Failed...
Subscribed Successfully...