Visit to Pu La's house reminds Sachin Tendulkar of meeting with Sir Don Bradman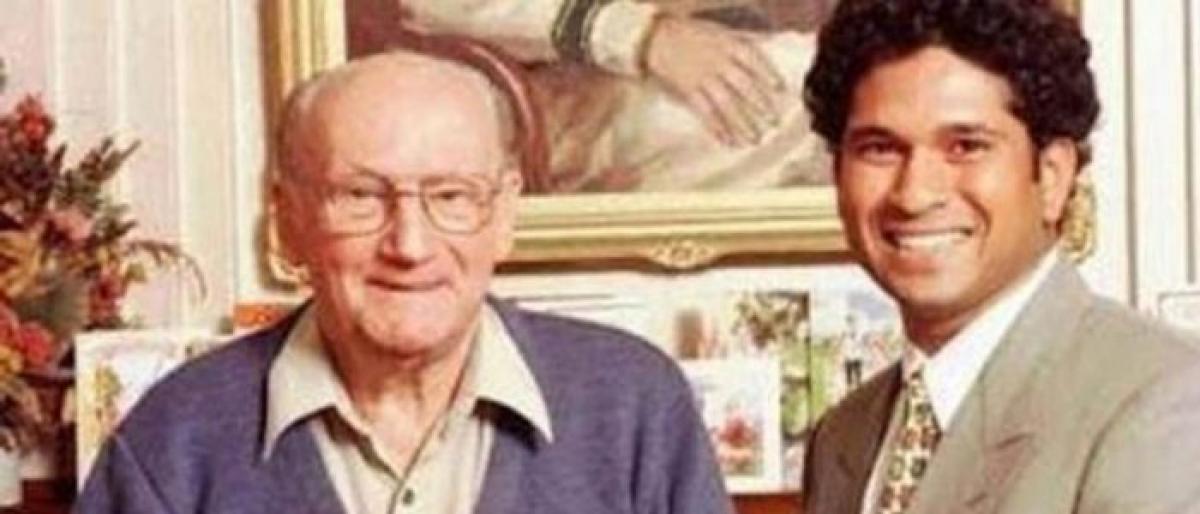 Highlights
Visit to the house where the late Marathi writerhumorist PL Deshpande lived reminded him of visit to the home of another legend, cricket icon Sir Don Bradman, batting maestro Sachin Tendulkar said here Friday
Pune: Visit to the house where the late Marathi writer-humorist PL Deshpande lived reminded him of visit to the home of another legend, cricket icon Sir Don Bradman, batting maestro Sachin Tendulkar said here Friday.
On the eve of `Pulotsav', a festival held in the memory of Deshpande who was popularly known as `Pu La', Tendulkar visited his house and kick-started the celebrations of the writer's birth centenary.
"I am speechless today....I felt honoured after Pu La's relatives invited me to his house. The feeling I am having is similar to that during the visit I had made to great Sir Don Bradman on his 90th birthday years ago," Tendulkar said.
Deshpande's family presented him with a photograph of his with the late writer, taken in 1996.
Though it was Tendulkar's first visit to Deshpande's house in Prabhat Road area here, he said his father Ramesh Tendulkar, a well-known Marathi poet, and Pu La shared a long and cordial relationship.
Tendulkar also recounted memories of Deshpande's visits to Sahitya Sahvas Society in Mumbai, where the batting maestro grew up.
"Several noted literary figures lived in Sahitya Sahvas and whenever Pu La came, there would be a different kind of excitement. When I was a child, I managed to get his autograph once," he said.
Deshpande, through his writings, connected with the common man very easily, he said.
"The new generation has easy accessibility to his literary works, they should make the most of it," he said.