Pilgrims can apply for Haj from today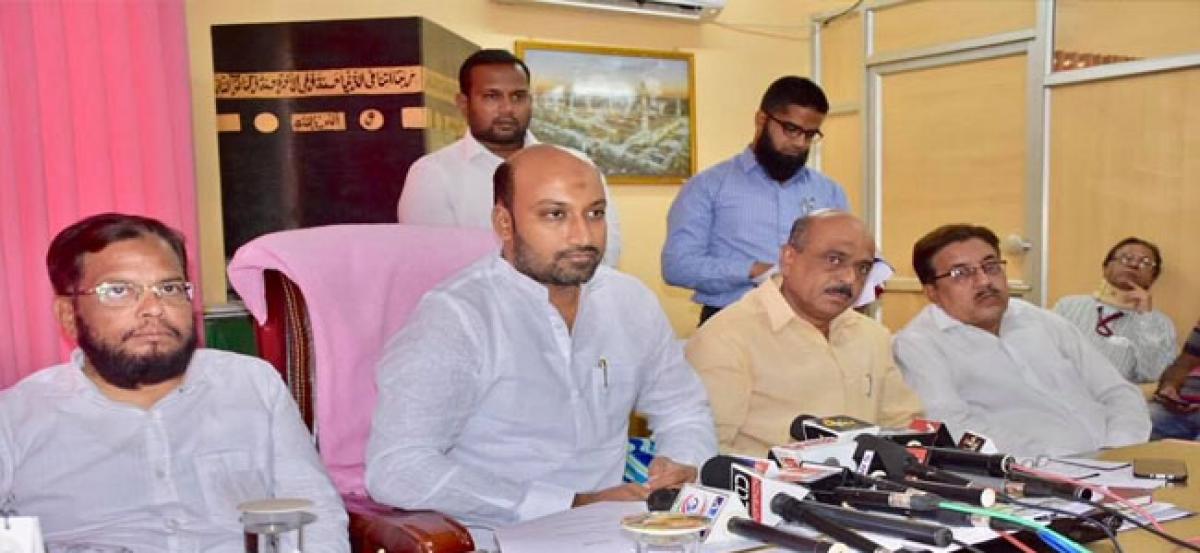 Highlights
The Haj Committee of India HCI has announced the Action Plan for Haj 2019, according to which the online Haj Application forms would be accepted from October 18 to November 17, declared Mohammed Masiullah Khan, chairman and Prof SA Shukoor, special officer, Telangana State Haj Committee, in a press release issued here on Wednesday
Hyderabad: The Haj Committee of India (HCI) has announced the Action Plan for Haj 2019, according to which the online Haj Application forms would be accepted from October 18 to November 17, declared Mohammed Masiullah Khan, chairman and Prof SA Shukoor, special officer, Telangana State Haj Committee, in a press release issued here on Wednesday.
The Telangana State Haj Committee has made elaborate arrangements for issue and receipt of the Haj application forms. Special counters are being set up in the Haj House for filling up of online application forms, they said.
This facility would be inaugurated on Friday October 19 at 3:00 pm at Haj House.Applicants of 70 years or above would be selected along with a blood relation companion and would be selected without Qurrah (draw of lots), they said.
The Haj application forms can be downloaded from www.hajcommittee.gov.in and can also be downloaded on Android Mobile App 'Haj Committee of India'. The next Haj schedule on Saturday August 2019.